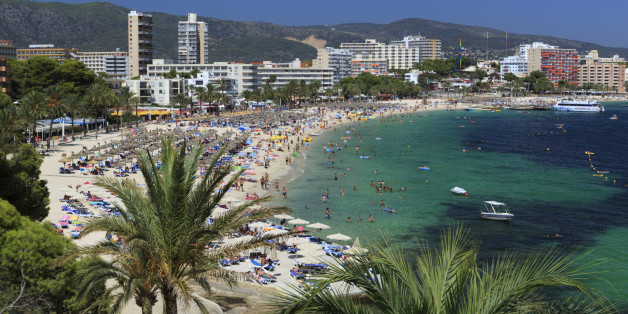 Stuart Black via Getty Images
UPDATE 'It's To Do With Her Upbringing': Magaluf Pub Crawl Organiser Refuses Blame For Mamading Video
The mayor of a Spanish town made infamous by footage of a British girl filmed performing sex acts on 24 men has passed new legislation to crack down on pub crawls.
Calvia Mayor Manuel Onieva was quick to condemn the now viral video, which was filmed in a bar in the Spanish resort of Magaluf, Majorca, earlier this month telling reporters he "absolutely" rejected it.
On Thursday he announced he had passed a law "giving us tighter control over the operation of pub crawl organisers."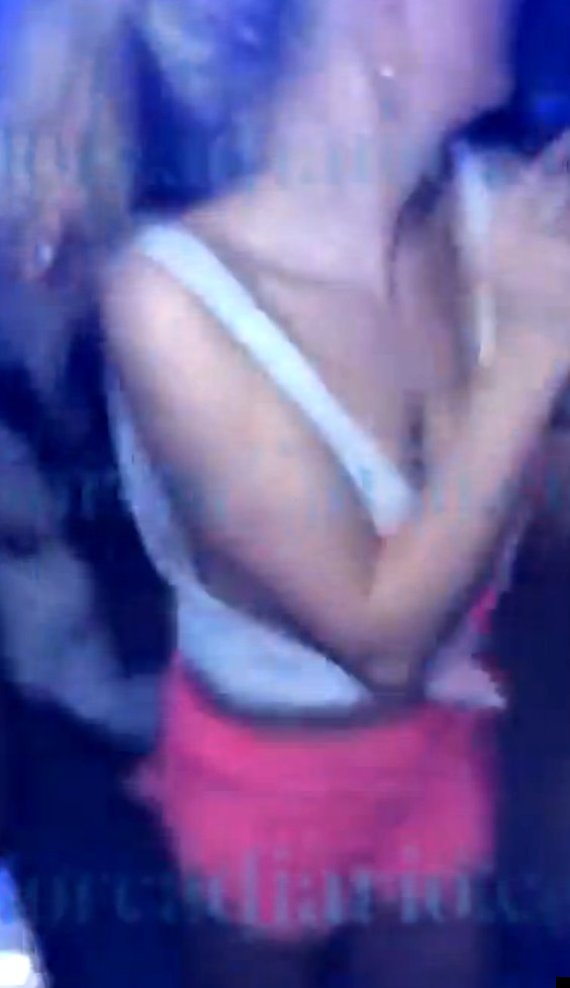 The girl is seen fellating more than 20 men in the two-and-a-half-minute long video
Onieva, who last week ordered a police investigation into the incident added that he wished to "express my total rejection and anger at the activities which were carried out in a video which is currently on the social media circuit".
The pub crawl is believed to have been organised by Majorcan-based company Carnage Magalluf which describes itself on its website as the "leader in Magalluf party entertainment".
The company advertises a three-event package for £79.99 including "barcrawl, boat party and jungle sessions".
UPDATE:
The bar crawl is a four-nights-a-week event which includes "four hours of unlimited drinking, four hours of unlimited free shots and a free Carnage vest/T-shirt".
Carnage Magalluf will hold a press conference on Thursday to address the incident. The company has insisted the girl in question - an 18-year-old from Northern Ireland - was not drunk and performed the sex acts of her own volition.
Carnage magalluf is having a press conference Thursday 12.00 in magalluf rocks punta ballena to answer questions. World press welcome RT

— carnagemagalluf (@Carnagemagalluf) July 7, 2014
It is believed to be an example of "mamading" – a "game" where bars encourage young women to perform sex acts in return for free alcohol.
Onieva said: "Companies operating pub crawls in Calvia now have to apply for a licence through the town hall. They have to prove their responsibility and show that they have the appropriate civil insurances in place.
"Each pub crawl guide will have to wear a specific jacket so local police can monitor those operating in the region and identify those that have been approved. Pub crawl groups can now not exceed more than 50 people and if any operators exceed this legal capacity, they will be fined."
It has been reported that the Magaluf pub crawls have around 200 British youngsters on them, including many who have just finished their A-levels.
The Calvia region, which also includes the resort of Palma Nova, is visited by between 1.6 million and 2 million visitors a year, of whom around one million are Britons.
British visits to the region are worth an estimated 800 million euros (about £640 million) a year to the local economy.