Vanessa Hudgens may have had a bit of extra help by being genetically blessed in the looks department, but she's done something a lot of celebrities wouldn't deign to risk: being photographed professionally without Photoshop.
Hudgens features in a new campaign for US brand Bongo, and my, she looks stunning. So stunning in fact that it's hard to believe it's only the work of good looks, good make-up and good lighting, but Bongo has made a big point of it.
According to Fashionista, the campaign's hashtag is #BongoGetsReal.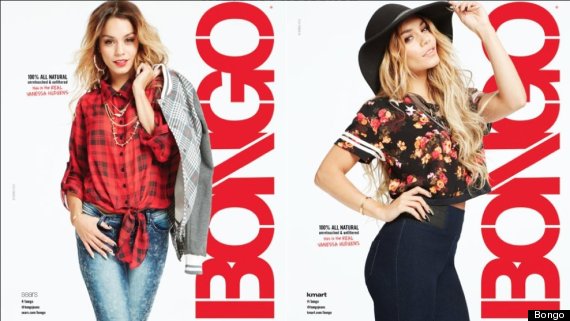 "It's so important for girls to remember that real beauty shines from within and I'm so proud that Bongo is choosing to send such a positive message with this campaign," Hudgens said in a statement.
Photoshop, unlike lame campaigns that focus on going make-up free, is a big player in the debate around body image. Verily magazine, the world's first Photoshop-free magazine, launched late year to the relief of people wanting to see real women, not alien clones.
(H/T: Jezebel)
SEE ALSO:

This Woman's Picture Was Photoshopped In 25 Countries. What It Reveals About Perception Of Beauty Is Shocking

This Photographer Shot These Models Without Make-Up And Photoshop - Are They Still Beautiful?