Jesus Christ, internet, what are you playing at?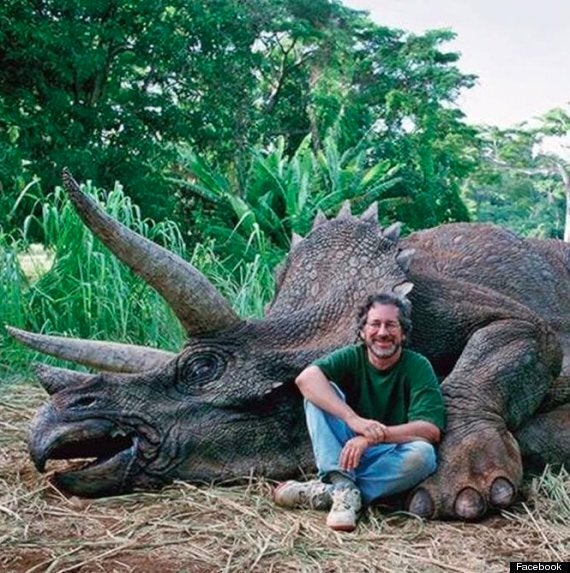 At a random guess this picture was taken on the set of Jurassic Park
Branscomb posted his Spielberg picture alongside the comment: "Disgraceful photo of recreational hunter happily posing next to a Triceratops he just slaughtered. Please share so the world can name and shame this despicable man."
Cue a torrent of outrage and abuse directed at the Jurassic Park director.
LAist cites Facebook user Penelope Rayzor Bachand blasting Spielberg as an "inhumane prick" before adding:
"I think zoos are the best way to keep these innocent animals safe… assholes like this piece of shit are going into these beautiful animals HOME [sic] and killing them… it's no different than someone coming into your home and murdering you… that's what's so selfish about ppl that hunt they're uneducated and their way of thinking is wellll these animals are overpopulating and are going to die anyway..!WELL HUMAN BEINGS are overpopulating and GUEE WHAT if we were to kill an innocent human being and used that as an excuse we'd be in prison…I think it's time to say the same about animal rights Steven Spielberg I'm disappointed in you… I'm not watching any of your movies again ANIMAL KILLER."
Thankfully not everyone was duped and many played along (special 'arf' to Jim Swed for: "he is wearing Tyrannosaur skin trainers too!!! bastard!!!), because HAHA it's a joke!
Meanwhile that wag Branscomb has since followed up with this gem...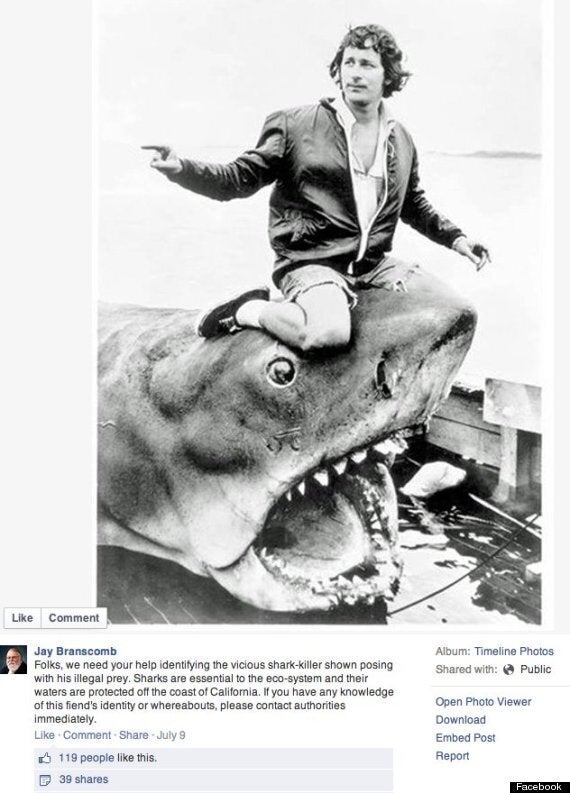 Related