'Big Brother' might have its first ever same-sex romance on its hands, as Mark Byron and Christopher Hall seem to have grown awfully close over the past couple of days, finally giving viewers something to talk about besides Kimberly and Steven's x-rated romps.
The pair's friendship has blossomed over the past few weeks of the series, and in Sunday night's highlights show it looked like they were taking things to the next level and sharing a snog out of view of the cameras.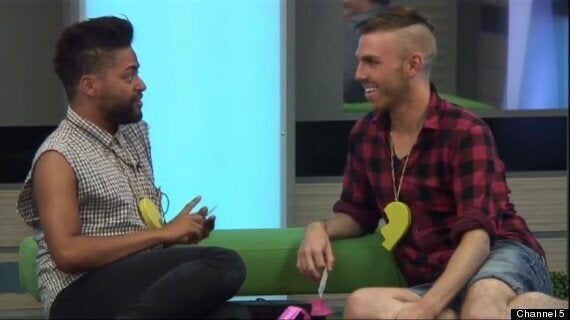 Mark and Christopher were "matched" as part of a task last week
Mark and Christopher disappeared into the store-room together at one point in the show, where they discussed nominations and, despite being in one of the 'BB' house's few blind-spots, their microphones appeared to pick up kissing noises.
Later the two headed to the bedroom together, where they shared a bed and then disappeared under the covers together. After a few minutes of rustling under the duvet, one of them was heard whispering that they "shouldn't be kissing", before they re-emerged together.
Of course, their antics are practically tame in comparison with Kimberly and Steven who've had us all talking with their steamy shenanigans.
If that's not romance we don't know what is.
And speaking of rumbles in the 'Big Brother' house, Monday night's show looks to be a shocker as Armageddon Week kicks off. The housemates will be required to nominate live on air, and the housemate who receives the most votes will automatically be booted out of the 'BB' house.
If that wasn't enough three new housemates will be making their 'BB' debut - with Helen Wood's sworn enemy and Kimberly's on-off boyfriend widely rumoured to be among them.
Tune in Monday, 14 July at 10pm on Channel 5 to see how it all unfolds.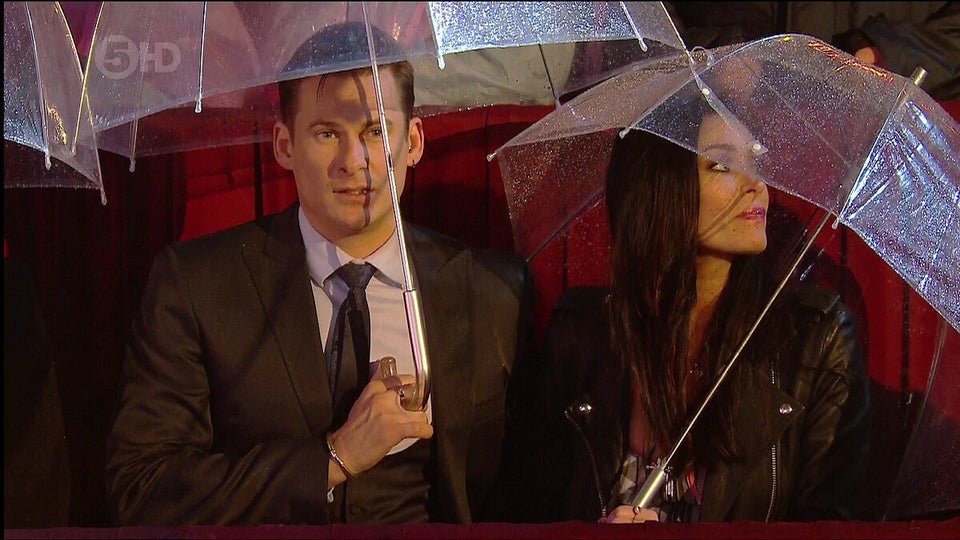 'Big Brother' Couples Through The Years