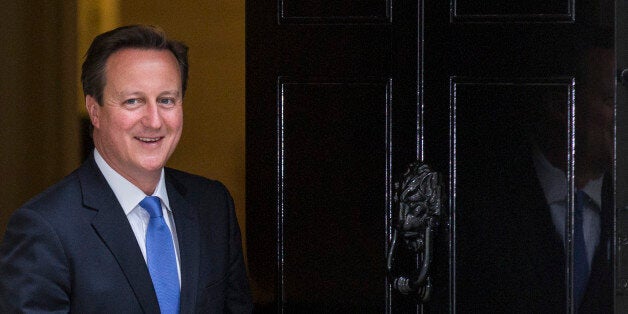 David Cameron has been warned that carrying out a major reshuffle with only ten months to go until the general election could destabilise the delivery of the policy agenda he has spent the last four years putting in place.
The prime minister is due to make a series of changes from the top to bottom of his government on Tuesday, with up to twenty ministers reported to be facing the axe. Cameron is expected to promote several women to top jobs in his cabinet in order to present a fresh-face to the electorate in the run-up to the 2015 election. He has long been criticised for failing to include enough women in his ministerial ranks. Several veteran male ministers, including Ken Clarke, are also expected to be shown the door.
However in a report published today, the Institute for Government think-tank's Emma Norris said such a radical change would be "ill-advised" given Cameron's stated goal of focusing on policy delivery in 2014 and 2015.
"Any new minister has a big learning curve to climb – and if moved into post in July 2014, not long to climb it. The prime minister needs to balance the desire to refresh with the need to hang on to those who are at the forefront of overseeing his key reforms," she said.
"With the long-awaited reshuffle imminent, there are likely to be several changes among junior ministers. While this may or may not make for good party management, it threatens to disrupt policy implementation at the point when stability and focus are needed most."
With the election less than a year away, Cameron is likely to face accusations his reshuffle is a purely cosmetic move designed to change the image of his government and party rather than actually shift policy direction.
Graham Allen, the chairman of the political and constitutional reform committee, has also warned that the way cabinet reshuffles are carried out is "unprofessional and destabilising". The Labour MP also attacked the "gossipfest" that surrounds reshuffles as damaging.
"Few things are more disruptive to good government, the development of ministerial capability, the effective direction of the civil service, sustainable accountability to Parliament, the legitimate Cabinet balance to prime ministerial power, and above all long-termism in policy, than the permanent expectation and reality of the reshuffle," he said.
He added: "It is the territory of fidgety prime ministers and media-driven policy snacking, not the province of excellent governance."
Popular in the Community