Philip Hammond has replaced William Hague as foreign secretary after Hague's shock departure from the cabinet, in a reshuffle dubbed the cull of "middled aged-white men".
William Hague surprised Westminster on Monday evening by announcing he would quit as foreign secretary, as David Cameron culled male ministers of all ranks as part of a wide-ranging reshuffle expected to see the promotion of several women to top jobs.
Hammond, previously defence secretary, was announced as the new foreign secretary on Tuesday morning.
He will take over as Cameron looks to begin negotiating for Britain a looser relationship with the EU ahead of an in/out referendum in 2017.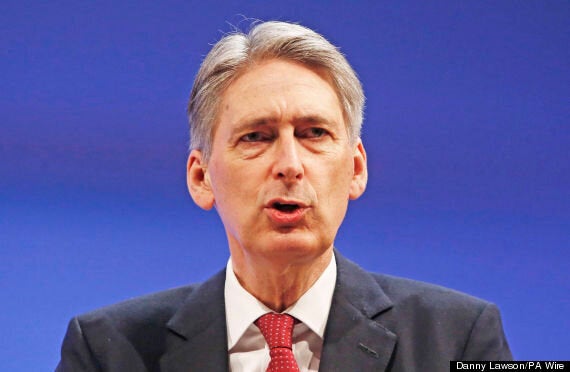 Philip Hammond is one 'middle-aged white man' tipped to do well in the reshuffle
Hammond has previously said he would vote to leave the union if a referendum were held now as Brussels holds too many powers.
Lib Dem Jeremy Browne, who served under Hague as a coalition Foreign Office minister, paid tribute to his former boss. "I greatly admired William Hague as foreign secretary. Much respected internationally; also a calmly disciplined and professional politician," he said.
But Browne had harsher words for Hague's successor. "Philip Hammond as foreign secretary. Seriously? Quibbling over micro detail of EU communiques: tick. A big global vision for Britain: errr," he said.
Hague will replace Andrew Lansley as leader of the House of Commons until 2015 - when he will step down from parliament.
Hague was first elected in 1989 and served as Welsh secretary under John Major before succeeding him as Conservative Party leader in 1997.
He stood down as leader in 2001 after losing the general election to Labour and Tony Blair, but was persuaded to return to frontline politics in 2005 when Cameron took over the party.
The Richmond MP said on the role as leader of the Commons meant he would "finish in politics as I began – speaking in Parliament and campaigning among the voters".
"From May 2015, after such a long period in politics I want to embark on many other things I have always wanted to do. Renewal in politics is good, and holding office is not an end in itself. After 26 years as an MP time will be right for me to move on," he said.
The prime minister said Hague would continue to play a key role in the Conservative Party's election campaign as his "de facto political deputy".
The reshuffle was dubbed a "cull of middle-aged white men" by the Daily Mail and the Daily Telegraph.
Veteran cabinet minister Ken Clarke has also stepped down from the government as expected.
Other big names to go include environment secretary Owen Paterson, Attorney General Dominic Grieve, Wales secretary David Jones and chief whip Sir George Young.
Development minister Alan Duncan, universities minister David Willetts, energy minister Greg Barker and police minister Damian Green are all also leaving their Whitehall offices.
The prime minister is expected to promote several female MPs into his top team in order to combat accusations that he ignores women.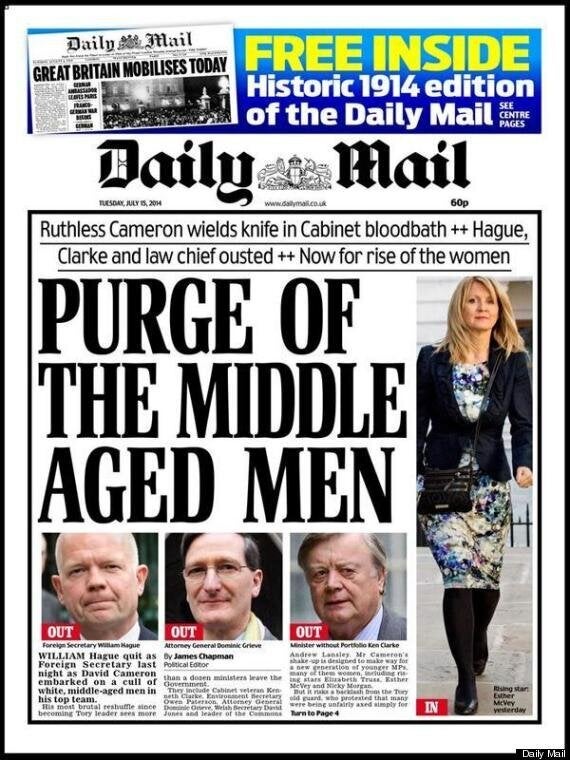 Reshuffle: Who's In And Out