Lindsay Lohan wasn't looking too steady on her feet at a gala dinner on Tuesday evening, where she took a tumble on the dancefloor.
The actress, who is set to make her West End debut later this year, hit the deck at the posh party where (unfortunately for her) snappers were on hand to capture every second of the slip.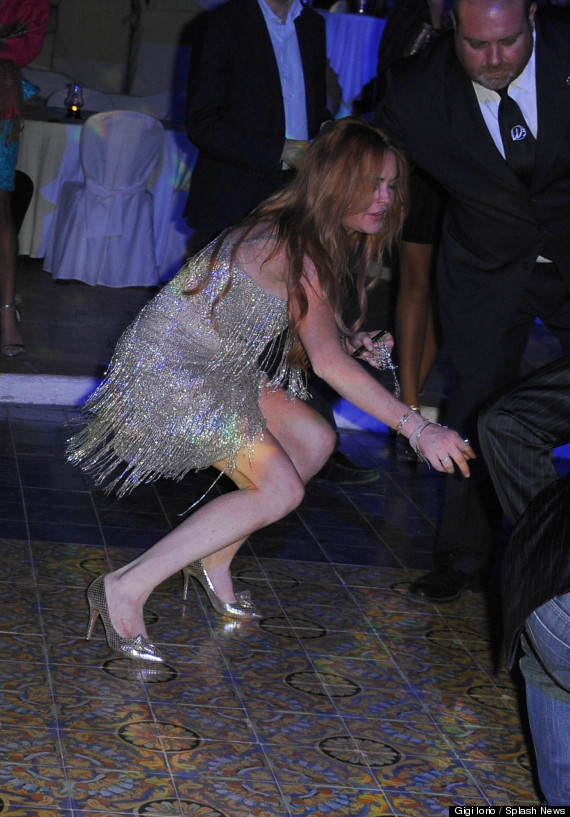 Lindsay falls to the floor
Lindsay was looking lovely at the bash, sporting a flapper-style dress and matching silver heels when she unceremoniously plummeted to the ground in front of a group of startled onlookers.
Luckily though, she managed to pick herself back up and after a few minutes of wallowing in her embarrassment, Lindsay managed to laugh off the incident.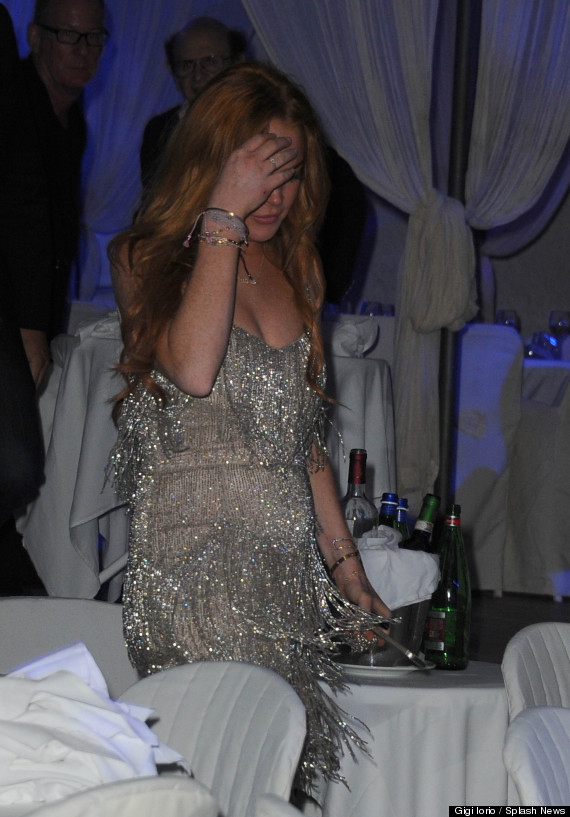 Oh, the shame.
The 'Mean Girls' actress hasn't exactly been having an easy time lately and she's apparently already angered the 'Speed The Plow' cast and crew by showing up late to rehearsals.
Lindsay was also chastised by Oprah Winfrey while filming her self-titled reality show, which was aired on Oprah's TV network, when she failed to turn up to filming sessions on multiple occasions.
Let's hope Linds gets her act together before her West End run kicks off in September - and maybe she should wear flat shoes on stage…
LIKE US ON FACEBOOK | FOLLOW US ON TWITTER