David Cameron spent the best part of a month publicly trying to prevent Jean-Claude Juncker from becoming the next president of the European Commission. The prime minister even warned that his appointment could push Britain out of the European Union. But Junker is now in the top Brussels job and Cameron has to play nice. Relations between the two men don't look awkward at all.
Cameron is in Brussels to try and persuade Juncker and other EU leaders to give Lord Hill, his pick as Britain's next EU commissioner, one of the top economic portfolios. But given the row between Cameron and Juncker over his appointment as president, Hill is probably going to end up as commissioner for paperclips.
Photographers at the EU summit also snapped the moment Juncker and Cameron met today. It is either the world's most awkward high-five, or Juncker was trying to slap the prime minister in the face and Cameron had to defend himself.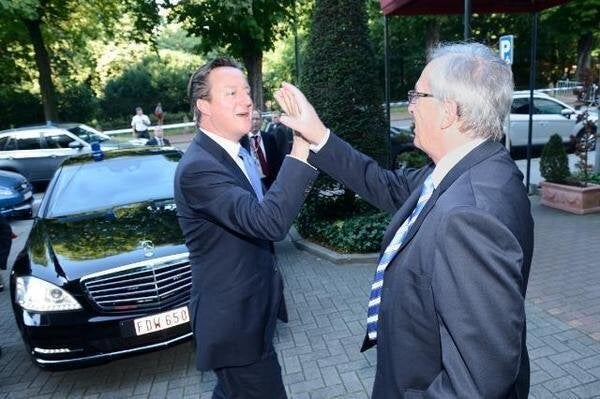 WHO'S IN AND WHO'S OUT OF CABINET: THE FULL LIST