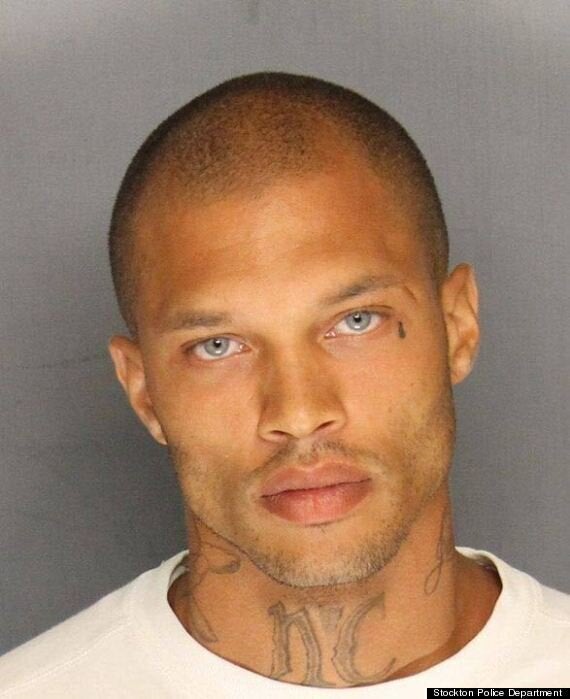 Jeremy Meeks was arrested on felony weapons charges
"Police said Meek went to his mother's house after leaving the jail and got into a fight with his wife. Police said Meek and his wife Lashanda Meek had longstanding personal issues. They said the fight ended with Meek laying in the road with two wounds – one they said, looked like a knife wound, the other may be a gunshot wound. Witnesses also reported a loud pop. An autopsy is scheduled for Friday."
Despite being a self-described satire website, (and spelling his name 'Meek' rather than 'Meeks' - doh!) the amount of shares and viral traffic generated by the piece seems to indicate quite a few people took it seriously.
Prison chic: Jeremy Meeks in court earlier this month
As far as we're aware, however, Meeks is safe and sound in prison as he awaits trial for federal gun charges.
Last month the father-of-two, who served nine years in prison after being convicted of grand theft and was described by Stockton police as "one of the most violent criminals in the… area", insisted he was a changed man.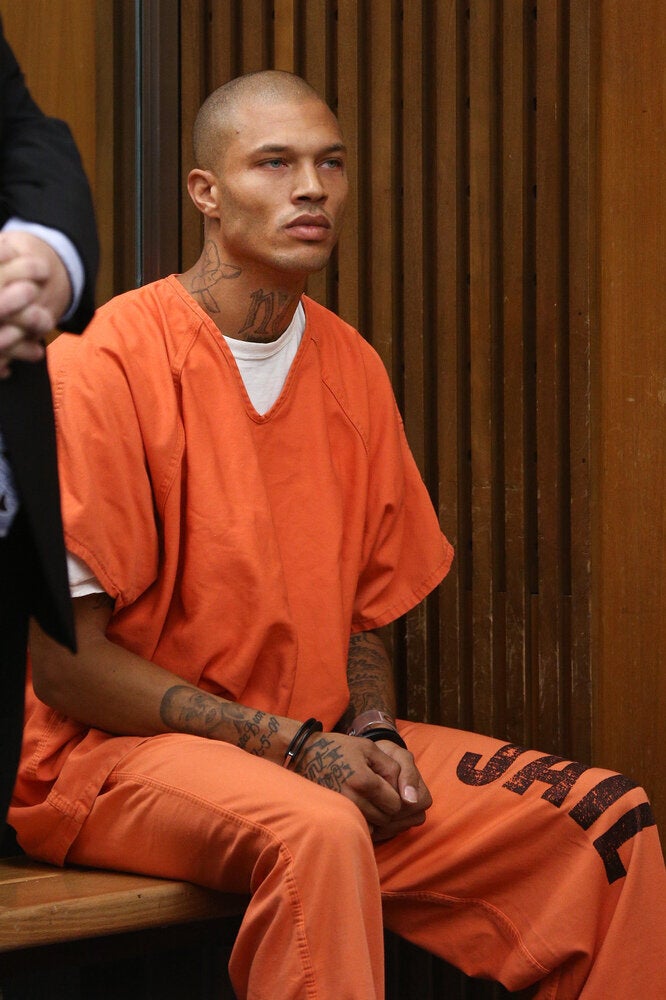 Jeremy Meeks in court