Graphic pictures of the debris from flight MH17 have emerged showing charred debris and body parts in a field in Ukraine's eastern region. Almost 300 people died after the Malaysian Airlines plane was apparently shot down over Ukraine.
According to reports, nine British citizens were among the 295 people on board Flight MH17 - a Boeing 777-200 travelling from Amsterdam to Kuala Lumpur - which was in transit over the war-torn region when it disappeared from radar screens.
The Foreign Office was unable to confirm the ITV News reports that sources at Malaysia Airlines had said nine Britons were on the flight manifest.
Graphic images showed a pall of smoke, charred wreckage and bodies at the crash scene at Grabovo in the Donetsk region of eastern Ukraine, a pro-Russia rebel stronghold. Body parts are clearly visible in the images.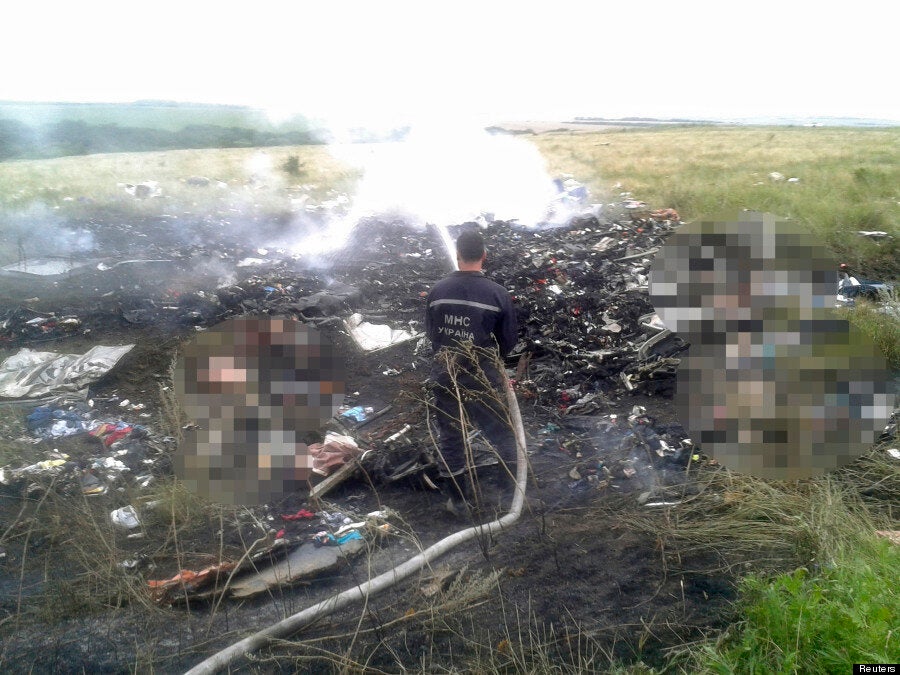 A general view shows the site of a Malaysia Airlines Boeing 777 plane crash in the settlement of Grabovo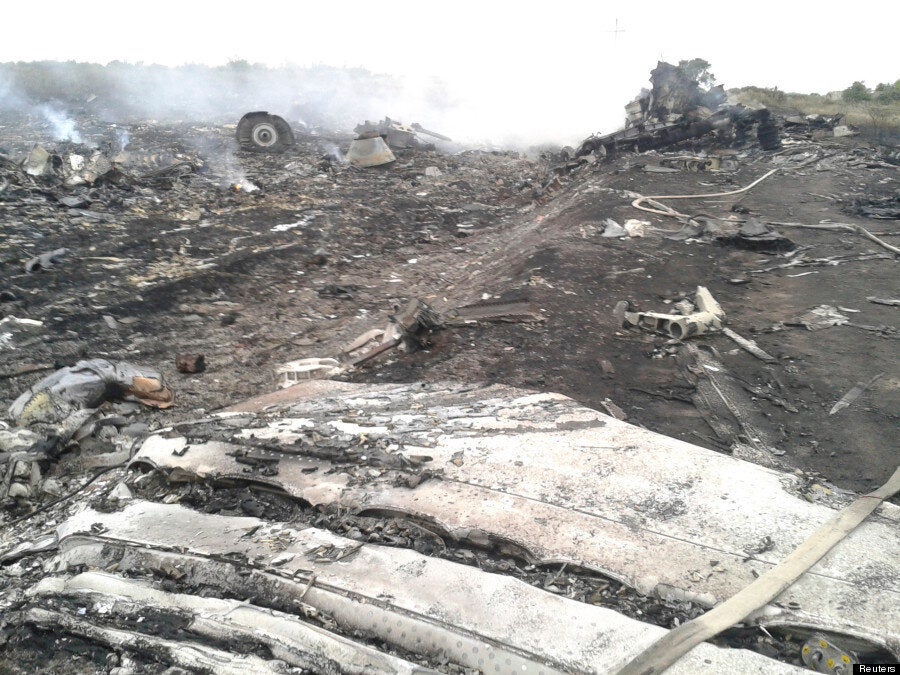 The Malaysian airliner was shot down over eastern Ukraine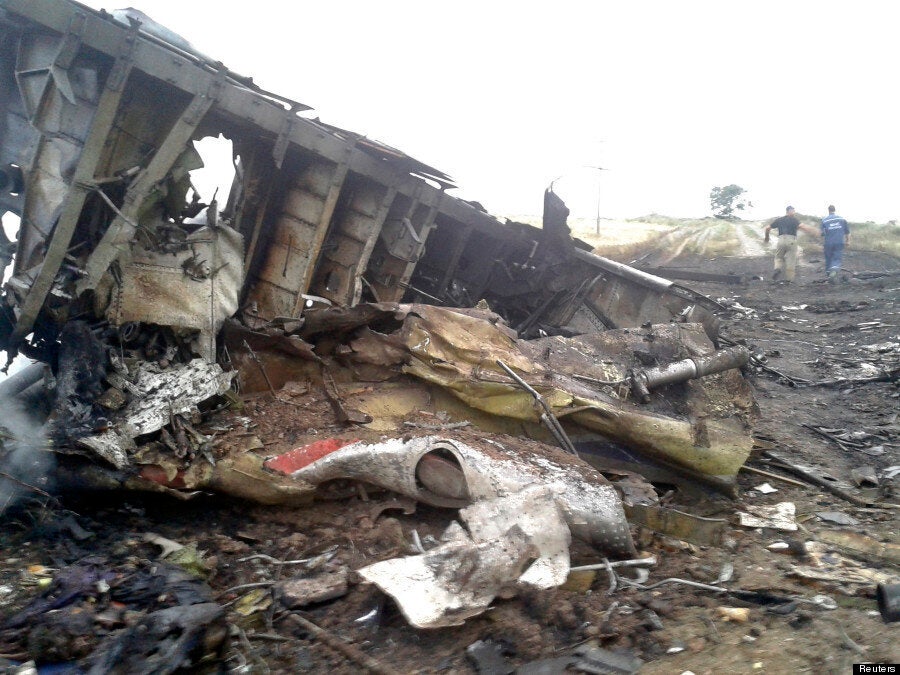 A close-up of the debris from the Malaysia Airlines plane
Prime Minister David Cameron said he was "shocked and saddened" by the tragedy, while Ukrainian President Petro Poroshenko described it as a "terrorist act".
Mr Cameron added that officials from across Whitehall are meeting to establish the facts, while a spokesman for the Foreign Office said: "We are aware of the reports and are urgently working to establish what has happened."
Ukraine has been torn apart by internal strife since the overthrow of the Moscow-backed regime of Viktor Yanukovych, with Russian backed separatists already accused by the authorities in Kiev of shooting down military jets with missiles supplied by Russia.
The Ukrainian government immediately blamed the separatists with President Poroshenko declaring the "armed forces of Ukraine did not take action against any airborne targets".
Anton Gerashenko, an aide to the Ukrainian Interior Minister, said on his Facebook page that the plane was flying at an altitude of 33,000 feet over when it was hit by a missile fired from a Buk launcher, a Soviet era surface-to-air missile system capable of taking down a high altitude aircraft.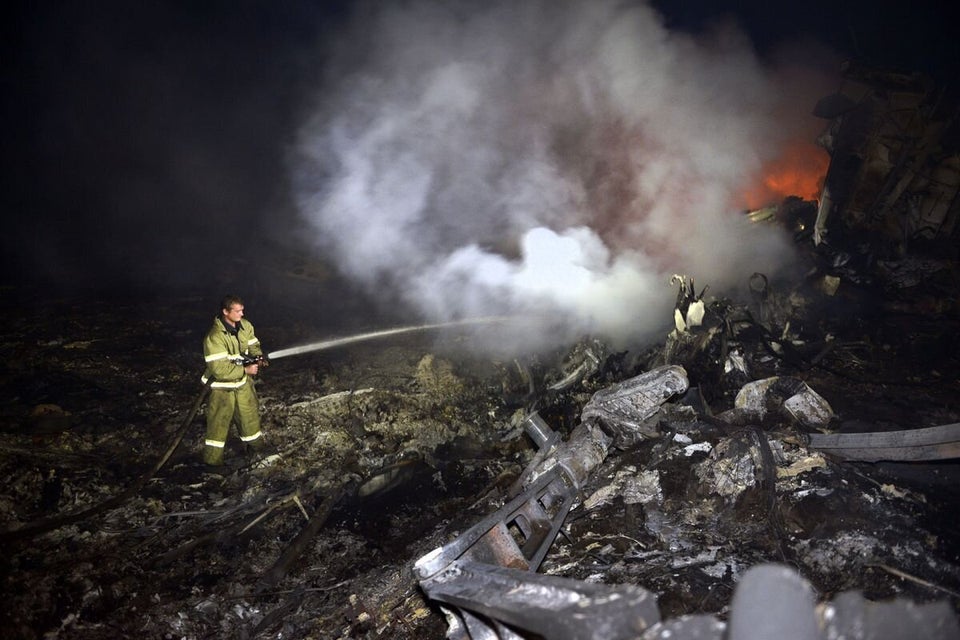 MH17 Malaysia Airline Plane Crashes
In addition to photos posted on Twitter, this Facebook post was apparently made by a person boarding the flight in Schipol Airport. He wrote: "If it disappears, this is what it looks like." The timings appear to correspond with the flight's journey from Amsterdam to Kuala Lumpur.
Related