Vladimir Putin has brushed aside America and the European Union's toughest sanctions yet against Russia over the mounting unrest in Ukraine, warning that the "aggressive" response would backfire.
The Russian president, speaking in Brazil, said that the new restrictions in response to the four-month uprising by insurgents in the Ukrainian region of Crimea would have a "boomerang" effect that would hurt the United States' own interests.
President Barack Obama unveiled "significant but targeted" restrictions on a handful of companies including Rosneft - 20% owned by oil giant BP - accessing American capital markets, with steps also being taken to prevent senior officials and rebel groups in eastern Ukraine getting hold of funds.
Meanwhile, European leaders agreed a more limited package, imposing asset freezes against around 11 more individuals. But they signalled that measures will be expanded significantly at the end of July to cover "entities and persons" helping to undermine Ukraine's "sovereignty, territorial integrity and independence".
Warren Ruhomon, an analyst from Finspreads.com, told the Huffington Post UK that the sanctions had already hit Russia "hard", as Russian stocks slipped to a six-week low and the rouble weakened against the dollar.
"The RTS Index, the benchmark stock index has fallen by 4% whilst the Moscow stock index (MICEX) has slumped 2.9% in trading as investors moved to downsize risk in Russian stocks on the back of the tougher sanctions," he said.
"Of course, the main concern here is that this creates a new wave on uncertainty as to what the implications of these new sanctions will mean, and how the situation could escalate."
The EU previously hit individual members of Putin's inner circle with travel bans and asset freezes after the Crimea region was annexed, with further sectoral sanctions on the cards if Moscow fails to back down in its stand-off with Ukraine.
The White House has signalled that it is keeping the option in reserve of fully cutting off key Russian economic sectors in case the crisis escalates yet further.
President Obama said: "I've repeatedly made it clear that Russia must halt the flow of weapons and fighters across the border into Ukraine. So far, Russia has failed to take any of the steps that I mentioned."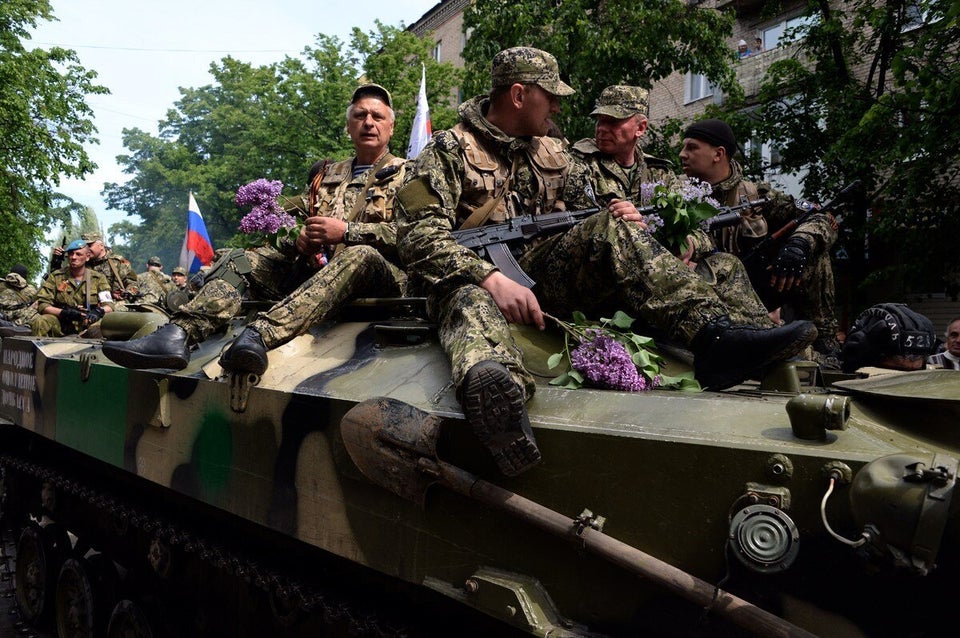 Ukraine Unrest
Related