It sounds like Josie Cunningham is hoping to win over some new European fans, after it's been claimed she's hoping to represent the UK in next year's Eurovision Song Contest.
Josie first gained notoriety after getting a £4800 boob job on the NHS, and saying she would have an abortion so she could make an appearance on 'Big Brother', which she later changed her mind about.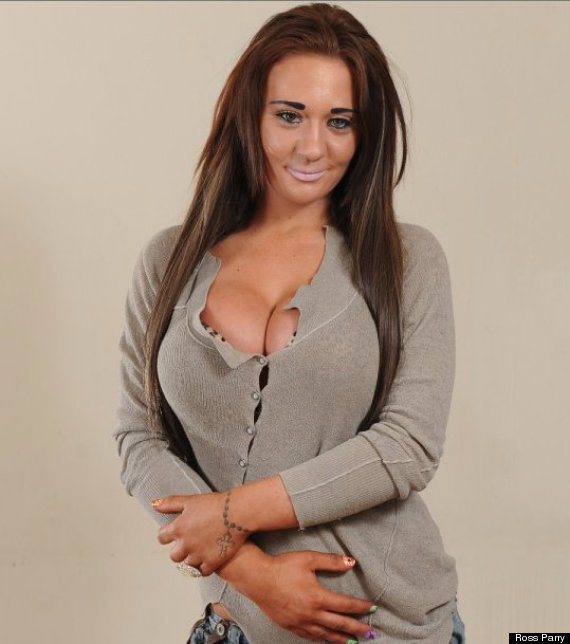 Josie Cunningham
However, after taking to her Twitter page earlier this week to reveal that she wouldn't be making an appearance on the celebrity version of the series this summer - unless producers are willing to cough up £150,000, that is - it sounds like she's now hoping to try a very different kind of TV show altogether, Eurovision.
A source told The Sun: "She's on a mission to capitalise on her notoriety. Since her book deal, she realised being hated has rewards. Her dream is to represent the UK in Eurovision."
That said, we don't think much of her rumoured song choice - a re-written version of The Cheeky Girls hit 'Touch My Bum'.
The source added: "Josie's had her heart set on doing a cover of the Cheeky Girls 'Touch My Bum' - but adapt it to 'Touch My Bump'."
We don't exactly think she's on to a winner with that one, Conchita Wurst probably doesn't have anything to worry about…
Josie recently revealed that she was still drinking and smoking despite her pregnancy, claiming that she was disappointed when she found out she was carrying a boy.
She said: "Deep down I know I wouldn't be smoking or drinking if I knew I was having a girl."
LIKE US ON FACEBOOK | FOLLOW US ON TWITTER