'Big Brother' viewers were slightly alarmed at Steven's bizarre behaviour during Sunday night's highlights show, following the revelation that his girlfriend Kimberly would not be returning to the 'BB' house for health reasons.
Steven took the news pretty badly and went straight to the Diary Room to speak to Big Brother while wearing his dark sunglasses indoors.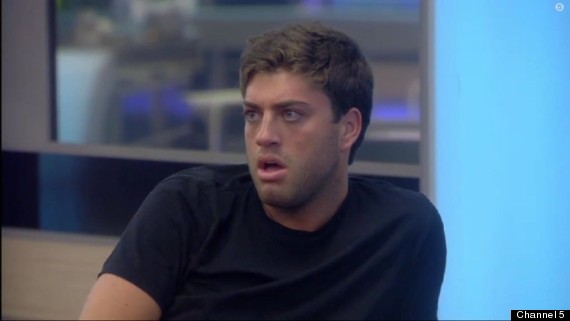 Steven learns Kimberly won't be returning
He then began to talk to himself, urging himself not to cry, before regaling viewers with how hard the past night has been without Kimberly, particularly after hearing the crowd chanting "two second Steven" during Friday night's eviction, which he insisted he "actually found quite funny".
And that was just the beginning of his strange behaviour for the day, as later during the 'Copy That' task he took things up a notch.
As part of the task, Winston had to perform a variety of stunts using props provided by Big Brother, which Steven then had to match, including hula-hooping and waxing his pubic hair.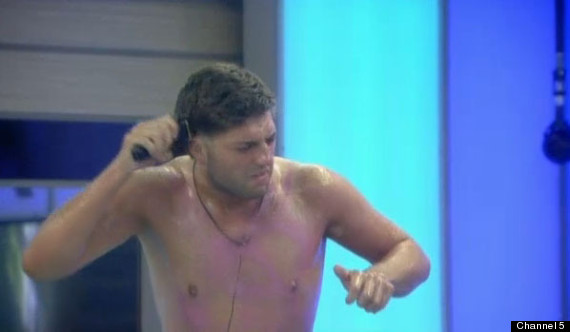 An oiled-up Steven shaves off part of his hair
To prove himself in the challenge, Steven managed to match Winston's stunts, before picking up some clippers and shaving off a patch of his hair, after smothering his chest in baby oil and pink spray paint.
Later, hairdresser Helen tried to fix what remained of his hair, but ultimately had to shave it all off, despite Steven's protests he would resemble a "villain" because of a small scar on his forehead.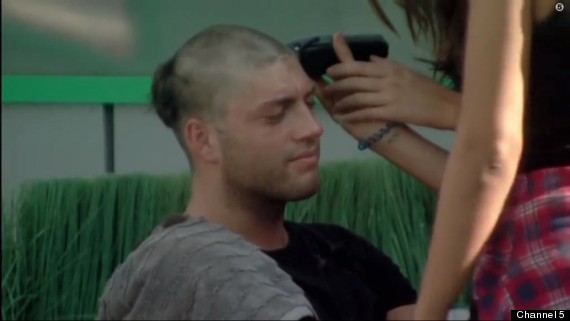 Helen shaves the rest of Steven's hair
He was then called to the Diary Room where he was given the chance to speak to Kimberly over the phone in hospital. As she told him about her treatment, he lamented the fact he'd lost his "cuddling partner" and told her never to "doubt" how much he loves her.
A 'get well soon' would probably have sufficed.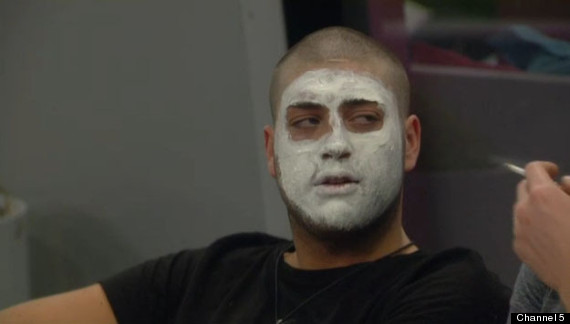 Steven gets pampered
As a newly skin-headed Steven sat in the garden wearing a face-mask in the garden, the housemates acknowledged the change in his demeanour, with Helen describing him as the "most paranoid" person in the group and Christopher comparing his behaviour to Britney Spears's famously troubled period in 2007 - complete with a head-shave.
We're glad it wasn't just us who noticed that, anyway.
Even Steven acknowledged the change in himself, saying the house had made him become "more abnormal" and admitting that he felt producers were deliberately repeatedly calling him to the Diary Room to make sure he was alright.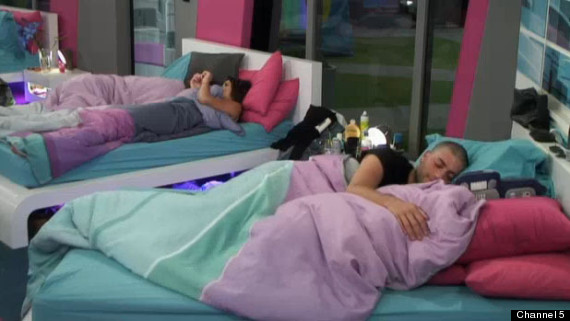 Oh dear
The group later settled down for the night, but not before Ash and Helen noticed that Steven was sharing his bed with a brand new housemate… made entirely of pillows, which he promptly cuddled into as the lights went down on another day in the 'Big Brother' house.
Let's hope he doesn't disappear under the duvet with this new 'pillow' housemate - he does have a track record for this sort of thing after all…
LIKE US ON FACEBOOK | FOLLOW US ON TWITTER