Most of you know that we seriously value sleep.
And it seems Arianna isn't the only one who believes in the all-powerful nap - it has been revealed that some city workers in South Korea are actually encouraged to nap at work.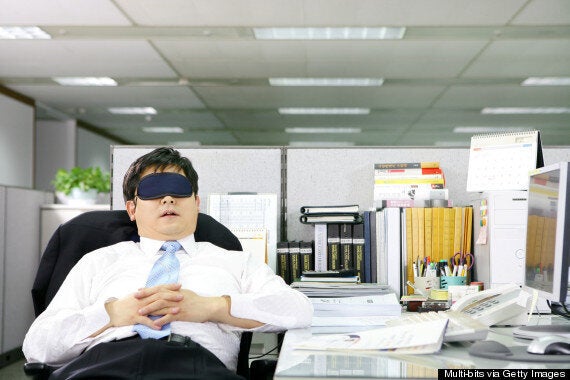 According to the BBC, from August, the city government in Seoul, South Korea, will reportedly allow workers take an afternoon nap in an effort to boost productivity.
There is a catch though; workers will have the option to sleep for an hour between 1pm and 6pm, but if they choose to snooze, they'll be required to arrive to work early or leave later than usual.
Speaking to the Korea Times, a spokesman for City Hall said: "Employees can use lounges, conference rooms and other places to rest,"
"The city government will spend more money next year to create more rest areas for employees."
"Naps seem to have restorative powers for all ages and create a sense of wellbeing. (They) are increasingly losing any stigma they might have had – forget the older person snoring in armchair after lunch, or the young person sleep-deprived on the sofa.
"Naps are not suggestive of laziness or poor sleep patterns. They can help the middle-aged catch up after the normal decline in quality of night-time sleep, and put younger people in a better, more alert mood."
Hear, hear. Now, excuse us while we head to a nap room.