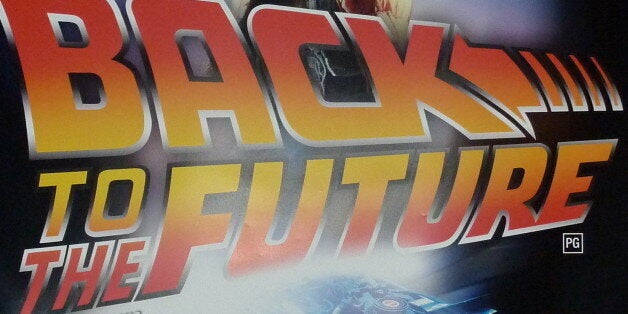 It's not so hilarious for those who spent hundreds on tickets, travel, costumes and hotel rooms. But some of the reactions to the shambolic cancellation of Secret Cinema Back to the Future evening show some are seeing the funny side.
The first night of the Secret Cinema performance was called off as fans were already assembling at an agreed meeting point in east London. The company gave no reason for the cancellation, merely saying they "regret the disappointment" and offering refunds or alternative dates.
Many on social media suggested that the ambitious set to recreate the 1985 hit movie starring Michael J Fox was nowhere near finished, 90 minutes before the show was due to start. Others speculated that it had been a licensing issue.
The Huffington Post was sent pictures of the Secret Cinema set, which seemed to be near completion, but the famous clock from the Hill Valley clocktower is clearly missing.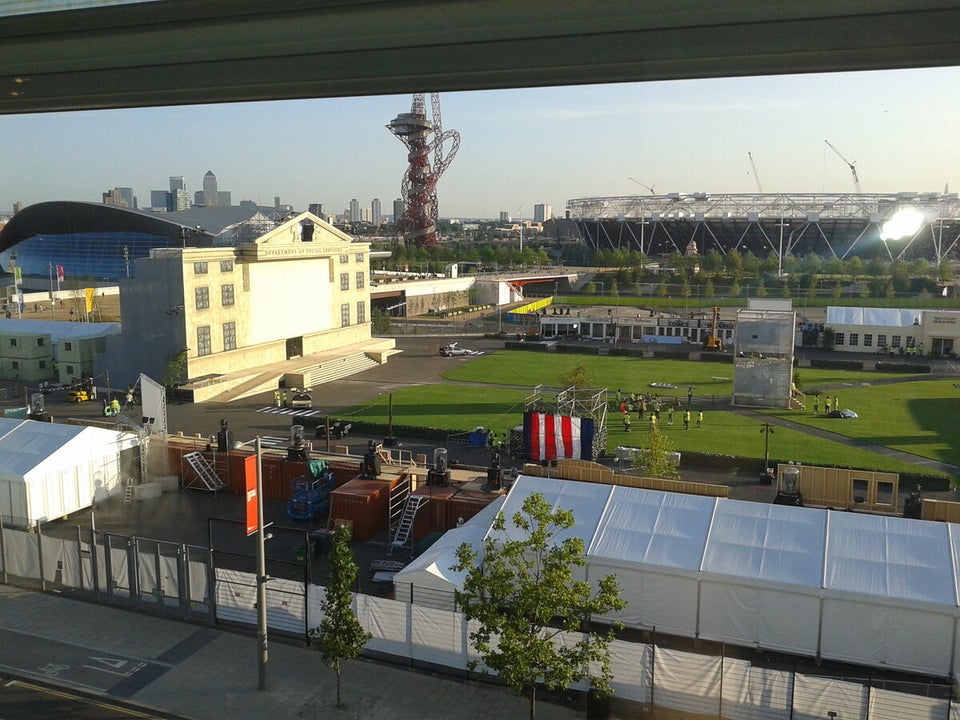 Secret Cinema
Regardless of the reasons behind the cancellation, frustrations, and piss-takes, have been aired on Twitter and Facebook.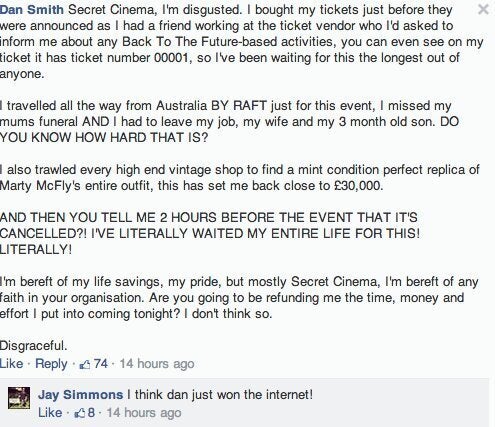 Secret Cinema
Many posted furious comments to the Secret Cinema Facebook page.
"Are you seriously kidding me?" Darren Ware said. "I bought four tickets for this and have put up with your constant email updates and only 1 hour before the event starts you tell us it's not happening?
"My party and I have taken a day off work to prepare for this event, we've taken holiday allowance, spent money on clothes, train tickets, everything, not even mentioning the £55 per ticket price. In return you provide us with ONE HOUR notice that the shit has hit the fan? You are out of order. Do you think a simple "please re book another date" is adequate compensation? The people behind this need to take a long hard look at themselves if they think this is decent behaviour."
"This was for my birthday and our wedding anniversary!" said Sheryl Louise. "And were all dressed up and ready - not impressed! I can't just take time off like this! And so it seems it's not the first time! Poor show secret cinema!"
Matthew Bowen said: "We literally came from Cambodia and won't be around for rescheduled tickets. After arriving at hackney wick with our hearts set on having the best night of our lives, we are now sat like lemons in a bar, paying for expensive drinks, drying each other's tears with our sweet purpose bought (expensive) 50s threads.
Attendees had been told to leave mobile devices at home so many were unaware until they actually arrived at the event, dressed up in 1950s period costumes.
Guests were expecting to attend the "Enchantment Under The Sea" prom, as well as watching a screening of the film.
The shows had been seen as a hot ticket with thousands logging on to snap up more than 60,000 tickets online. They cost £53.50 for those aged 16-plus and family tickets cost £140.
The company said it had been "working diligently through the night" to ensure the event would open today and is due to let fans know later if it will go ahead.