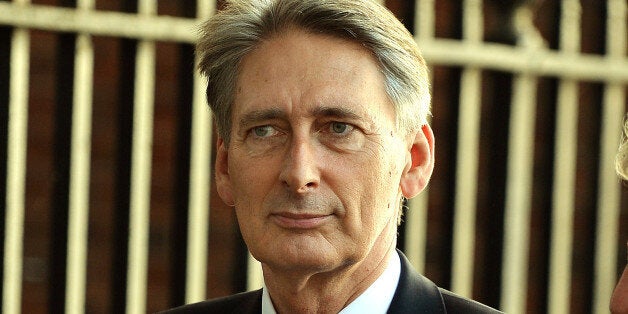 There is an "absolute humanitarian necessity" to see the 12-hour ceasefire currently taking place in Gaza extended, Foreign Secretary Philip Hammond said.
Speaking after meeting for talks with US secretary of state John Kerry along with foreign ministers from other EU nations, Turkey and Qatar, Mr Hammond said they had agreed that a longer truce was needed to prevent further loss of life.
Nearly 900 Palestinians, mainly civilians, have been killed over the past 18 days while Israel has lost 37 soldiers and two citizens. There were reports today that the total figure had reached more than 1,000.
Mr Hammond, who travelled to Paris for the discussions, told Sky News afterwards: "Everybody understands that there is an absolute humanitarian necessity to see this ceasefire extended.
"The necessity right now is to stop the loss of life and you stop the loss of life by getting this ceasefire to roll over for 12 hours, or 24 hours or 48 hours, and then again and again."
The halt in fighting is taking place to allow civilians in Gaza to receive aid and evacuate to safer areas, but there are fears that an upsurge of violence could follow.
The Israeli military said the 12-hour ceasefire began at 8am local time (5am GMT) but warned the military "shall respond if terrorists choose to exploit" the lull to attack Israeli troops or civilians.
Mr Hammond said he and his counterparts were prepared to commit resources to support the regeneration of Gaza once a resolution had been agreed and the security of Israel had also been secured.
He added that he had congratulated his American, Egyptian, Qatari and Turkish colleagues for negotiating today's temporary ceasefire.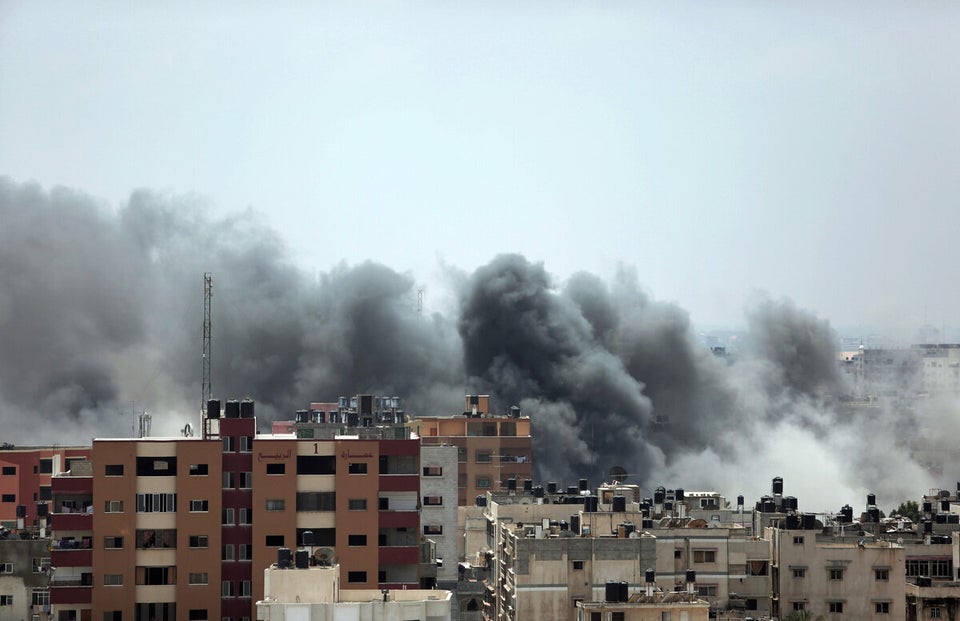 Gaza Attack
Earlier, International Development Secretary Justine Greening announced that the UK is to provide an additional £2 million in emergency assistance to the United Nations Relief and Works Agency's (UNRWA) Gaza Flash Appeal.
It brings the amount released this week to £7 million, with the money funding basic shelter, blankets, hygiene kits, nappies and other vital supplies for the tens of thousands of people forced to flee their homes.
Ms Greening said: "More than 800 Palestinians have been killed in recent weeks, with thousands injured and many tens of thousands displaced. It is essential that civilians are protected and all sides must allow aid agencies unimpeded access to get to those in desperate need.
"A ceasefire needs to be agreed urgently as the first step towards a sustainable political solution. That is the only hope for peace and stability in the long term."
Mr Hammond yesterday issued a reminder to Israel of its obligations under international law to take "all feasible precautions" to avoid civilian casualties after a UN school came under fire, killing at least 15 Palestinians.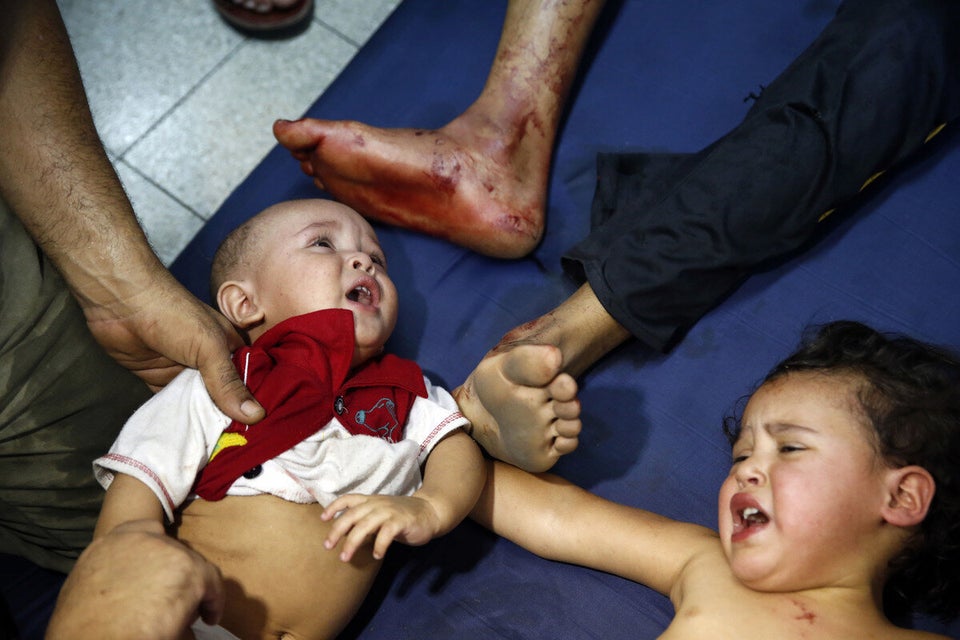 UN School In Gaza
Meanwhile Labour leader Ed Miliband condemned the Israeli military incursion into Gaza and said the rising civilian death toll in the territory meant the Israeli action could not be justified.
His comments contrast with Conservative ministers who have steadfastly refused to condemn Israel over the Gaza incursion, insisting it was entitled to defend itself in the face of Hamas rocket attacks.
The latest devlopments come as thousands of protesters have marched in central London against Israel's military campaign in Gaza.
Activists and supporters of the Palestinian cause gathered outside the Israeli embassy in Kensington, west London, before marching towards Parliament Square.
Israel's latest campaign, dubbed Operation Protective Edge, has claimed hundreds of lives since it began on July 8.
Carrying Palestinian flags and placards with slogans such as Stop the Killing and Free Palestine, the protesters chanted "Israel is a terror state", "Gaza don't you cry, we will never let you die" and "Allahu Akbar" (god is great).
Popular in the Community