An Instagram user from eastern Ukraine has boasted about apparently getting mascara from one of the victims of Malaysia Airlines flight MH17.
A user called Katya, nicknamed Zolotusya and from Torez, published a photo, commenting: "Mascara from Amsterdam, from the field to be precise, you know what I mean."
The town of Torez is only a few miles from where MH17 came down last Thursday.
The woman has been named as Ekaterina Parkhomenko, who describes herself as a 'separatist' from the eastern region of the country.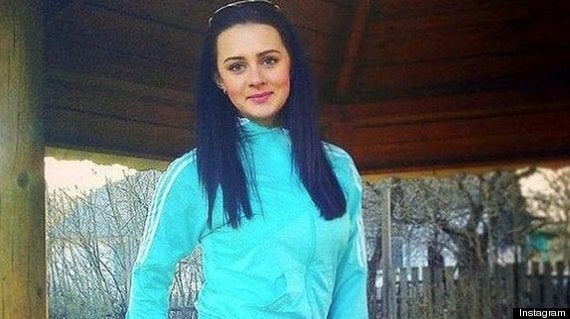 When asked where she got the mascara from, she replied: "One looter I know gave it to me, let's put it this way."
The pro-Russian woman sparked fierce outrage among users on Instagram, who dubbed the sickening photos "disgusting and horrific," according to reports.
The profile has since been removed from Instagram.
Disturbing reports have already emerged of pro-Russian separatists removing 38 bodies, stealing from the dead and attempting to destroy evidence at the Malaysia Airlines crash scene.
Sky News spoke to one Instgram user who has been following Katya for several months, who confirmed seeing the post a few days ago.
Flight MH17 went down in the conflict-torn region of east Ukraine on Thursday, killing all 298 people on board. The toll includes 189 Dutch, 44 Malaysians, 28 Australians, 12 Indonesians and 10 Britons. One of the victims was a US citizen, holding both Dutch and American passports.
The crash scene, which spreads over more than 50 square kilometres, has not been secured because it is in separatist-controlled territory.
Moscow and the separatists, who are widely believed to be under the Kremlin's control, were heavily criticised for not properly securing the area in the first few days after the crash.
Mark Rutte, the Dutch prime minister, said he was "shocked at the pictures of utterly disrespectful behaviour at this tragic spot" as Ukraine government officials claimed that "terrorist death hunters" were collecting victims' cash and jewellery.
Popular in the Community