New defence secretary Michael Fallon, who was promoted to be part of David Cameron's "female friendly cabinet", has been accused of calling a woman "a slut".
After the reshuffle, Telegraph journalist Bryony Gordon, who has written a memoir describing her wild life in her 20s, claimed a member of the new cabinet has used the word to describe her.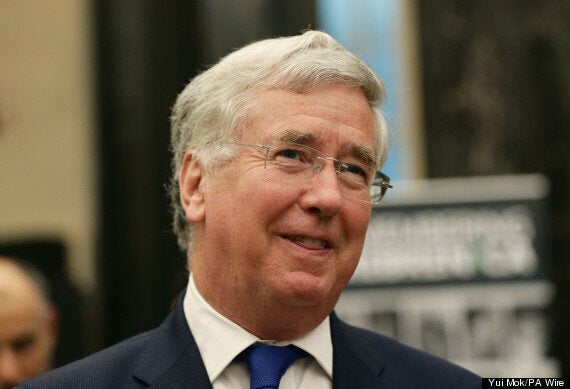 Fallon has been accused of calling a female journalist 'a slut'
She wrote the mystery Tory asked her: "If you work at the Telegraph, do you know that slut who writes that column at the back of the magazine? What's her name? Bryony Gordon?"
"The room seemed to fall silent," Gordon wrote. "'Yes,' I managed to respond. 'I know her very well, because that slut is me.'"
Gordon, 33, said that the minister "blushed crimson and spent the rest of the evening apologising profusely. Let's hope his new career in the Cabinet comes with training to make him less gaffe-prone".
The Mail On Sunday said it has established the minister was Fallon and the incident happened in a Pimlico bar in July, 2010, at a leaving party for a Telegraph journalist that Cameron also attended.
He declined to comment when the paper contacted him, it reported.
Fallon replaced Philip Hammond as defence secretary in a reshuffle that saw women promoted to new posts, in what was seen as a bid to make the Tories more palatable to female voters ahead of next year's general election.
The paper quoted a source "close to Mr Fallon", who told the tabloid: "There were a load of people there, a lot of drink had been taken.
"There was a jokey conversation. She was upset at something he said, which is why he apologised to her. They were talking about her column, which was all about her escapades, to put it mildly.
"He referred to them in the wrong way, which went down badly and he apologised for that, but he did not use the word 'slut'.
"He does not go round calling women sluts. Like all these stories, there's a bit on each side. It was a remark made at 11pm after two parties."
The paper also quoted "friends" of Fallon who said Gordon had a different version of events when she first wrote about it, three weeks after it allegedly happened.
Then, she said Fallon had called her a "slattern", which the OED defines as: "Woman or girl untidy and slovenly in person, habits, or surroundings; a slut."
Popular in the Community