More than 100 Palestinians have been killed in the fighting in Gaza on Tuesday - one of the bloodiest days since the Israeli bombardment of the coastal strip began three weeks ago.
The high death toll comes as Israel moved to escalate its military offensive on Monday - a campaign the IDF claims is intended to end the rocket fire that comes from Gaza into the Israeli heartland.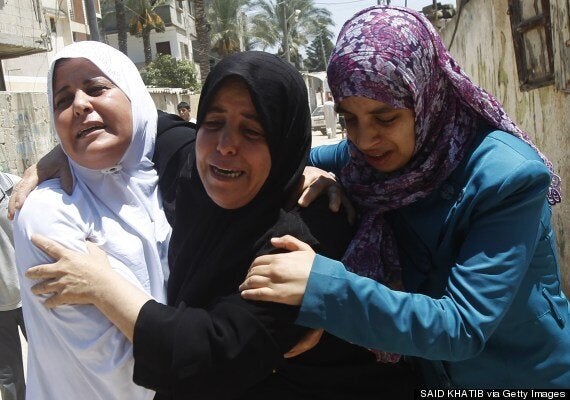 Palestinian relatives mourn over the body of Rana Duheir, a five-year-old girl killed in an Israeli air strike
The Palestinian death toll has now surpassed 1,100 since the hostilities began in early July, a figure that includes many civilians.
A total of 56 Israelis have been killed in the same period, including three civilians.
Since Israel began ground operations in the territory, several days have seen the death toll exceed 100.
The Gaza Strip's only power plant was also damaged on Tuesday, jeopardising its electricity and water supply, according to reports.
A spokesman for the electricity distribution company said it was hit by shells fired by an IDF tank, though the Israeli military said it could not verify this and was "checking" the report.
The Palestinian Liberation Organisation (PLO) said it and Hamas were willing to observe a 24-hour humanitarian ceasefire but Hamas contradicted this, saying the PLO did not speak for it.
Israel said offers of truces were "not serious" unless Hamas was on board.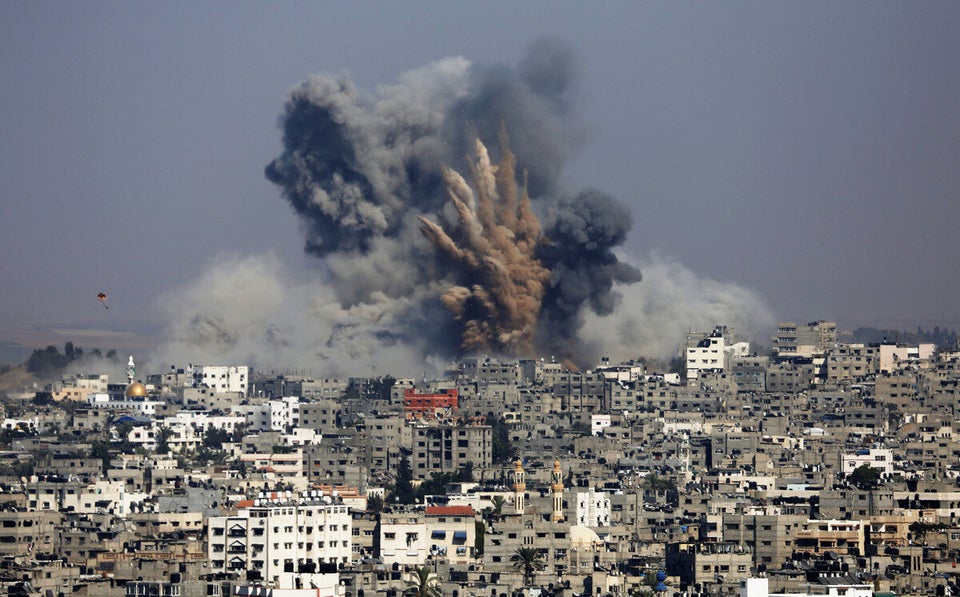 Gaza under attack