Louis van Gaal's autocratic reign at Manchester United continued as he claimed new signing Luke Shaw is unfit and issued an ultimatum to underachieving winger Wilfried Zaha.
Van Gaal, who believes he has inherited a "broken and unbalanced" squad from David Moyes, has placed 19-year-old Shaw on a special programme despite the left-back figuring in England's final World Cup game against Costa Rica last month.
"He is OK, but I am always a trainer-coach who sees individuals and what they need," Van Gaal said on the eve of United's Washington friendly with Internazionale. "He needs to be fit and is not very fit and fit enough to do what I want. He needs to train individually until he is fit."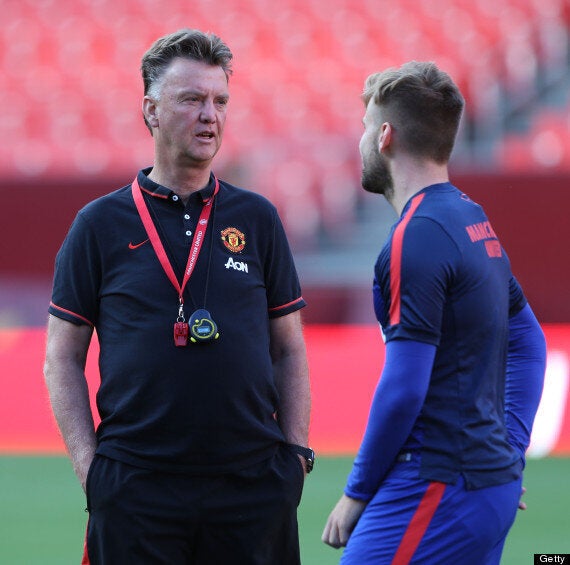 Van Gaal addresses Shaw in training at FedExField in Washington
Van Gaal declined to comment specifically on whether the teenager's fitness had dropped. "I cannot judge that, but I see what I see," he added. "I have spoken with him and we have made a programme for him. He agreed with me."
Shaw's fitness issues will raise further questions about Roy Hodgson's maligned England regime following their World Cup disaster. Six players suffered from cramp in the opening defeat to Italy in Manaus, as opposed to one Italian.
Zaha is the only member of Van Gaal's 25-man squad yet to kick a ball in anger after two games of their pre-season tour in the United States, and the Dutchman says Zaha will have to adapt into a striker if he is to salvage his faltering Old Trafford career.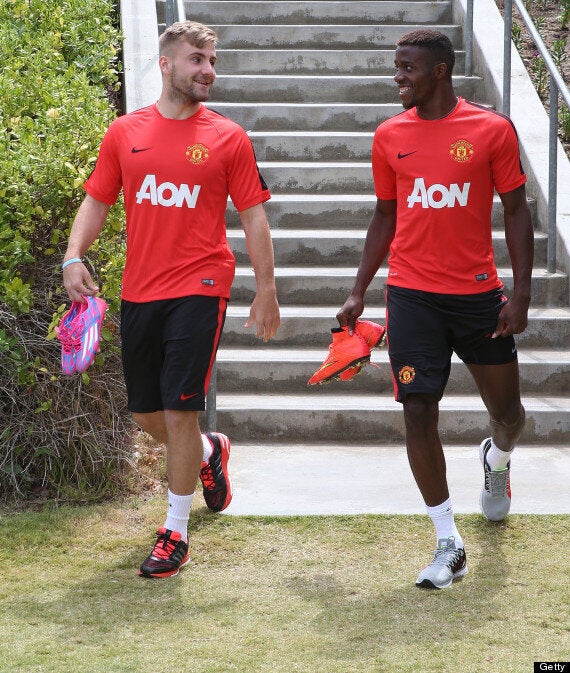 Zaha is one of a handful playing to salvage their United career
"He will play in the second-half in the strikers' position [against Inter]. When we play this system he has to play as a striker, otherwise he cannot play.
"Ashley Young is a winger, but he is another type who can play wing-back and he did very well against Roma. He can play left and right side, but we shall see. He can do the job. He believes me and he is now performing well."
Zaha, Sir Alex Ferguson's last signing for £15 million from Crystal Palace, has played just four times for United amid accusations of indiscipline and unprofessionalism. He was sent on loan by Moyes to Cardiff City midway through last season but only made five Premier League starts under Ole Gunnar Solskjaer.
Related