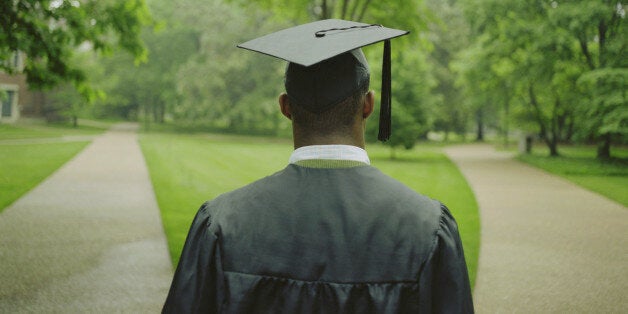 Students are demanding more should be done to increase the number of offers given to prospective BME students at university.
A recent graduate from Queen Mary, a British-Bangladeshi, spoke to HuffPost UK about her concerns: "I don't think enough is being done. Elite universities such as Oxford and Cambridge still have a significantly small number of BME students. There is definitely more that could be done, not just by universities but also at schools and colleges."
The QMUL Equality and Diversity group stressed the need to HuffPost UK for universities to "reduce the gap" that has become significantly uneven and non-representative of a diverse British population.
The BME Committee at Sheffield University also voiced their concern to us and how they believe the issue should be tackled:
"Yes, [more needs to be done]…by vocalising and fighting against racism of any form, conducting outreach into schools, instilling representative bodies of BME students on an institutional level and raising these issues on a national level to effect long-lasting change."
Amongst the Russell Group universities, in total 36% of its members are from BME backgrounds: 31% are Bangladeshi, 30% Pakistani and 23% Black African. Within these universities, there are variations: 23% of BME students make up University of Bristol's students. Kings College London are 55.8% British while 1% are British-Bangladeshi and 2.6% Pakistanis.
Cambridge and Oxford University are the least ethically mixed. Oxford University recently published figures showing the number of offers given to BME applicants. In 2013, the university offered only 17% of ethnic minorities a place compared to 25% to White applicants.
Vikki Boliver expressed concern earlier this month in The Guardian: "Just 36% of ethnic minority applicants to all Russell Group universities were offered places compared to 55% of white applicants between 2010 and 2012".
The recent demand from students and universities comes from a new study from the London School of Economics and Political Science (LSE) has concluded BME applicants are less likely to be offered an unconditional place at university when compared to white applicants.
The research showed hopeful new students who were British born Pakistani, Indian, Bangladeshi or Black Africans received "significantly" less offers to university, even when factors including academic attainment, family social class and type of school attended were taken into account.
Aaron Kiely, a NUS National Executive believes "the lower intake of Black students in higher education reflects the continued barriers and inequality facing Black communities. The education system, also at times, looks like it's set up to fail Black people. The government are not doing enough to raise the issue of race inequality in education."
The most affected ethnic group was Pakistanis who received seven fewer offers for every 100 applications. Bangladeshis and Black Africans received five fewer offers while Indians and Chinese received three fewer offers for every 100 applications, quoted The Guardian. Mixed-race applicants were unaffected.
The data examined consisted of 50,000 applicants from UCAS in 2008, applying to all types of universities across the UK. Previous studies have often concluded that inequalities and disparities amongst students are income and social-class related. This new research suggests other inequalities are still heavily present across the UK student population.
Dr Michael Shiner from the LSE who was part of the research has said: "It raises concerns about the fairness of the admissions process."
However, not all universities are so homogenous. Queen Mary, University of London, also part of the Russell Group, has one of the most ethically mixed and diverse student bodies. Under half (43%) are classified as being White British, 12% are British-Indian, 8% Pakistani, 6% Bangladeshi and 5% Black African.
Speaking to HuffPost UK, QMUL Equality and Diversity explained their efforts to attract students:
"QMUL prides itself in its diversity and we are striving to ensure that we recruit students from all sectors of the societies and in particular from our local community. We have strong programmes to support this in both terms of widening participation activities and within our equality and diversity objectives." However, not all students expressed serious concern to these findings.
Zohaib Khan, a British-Pakistani also at Queen Mary University commented: "I didn't go through any difficulties or rejections when I was applying to university and neither did my friends. I don't feel I was discriminated against. Maybe other people are. But more research should be done to find out who exactly this is happening to and to how many."
This inequality hasn't just been found in the student population. Last year, Rachel Williams highlighted the lack of BMEs staff members and professors teaching at universities. One in three (7.7%) of university professors were from BME background.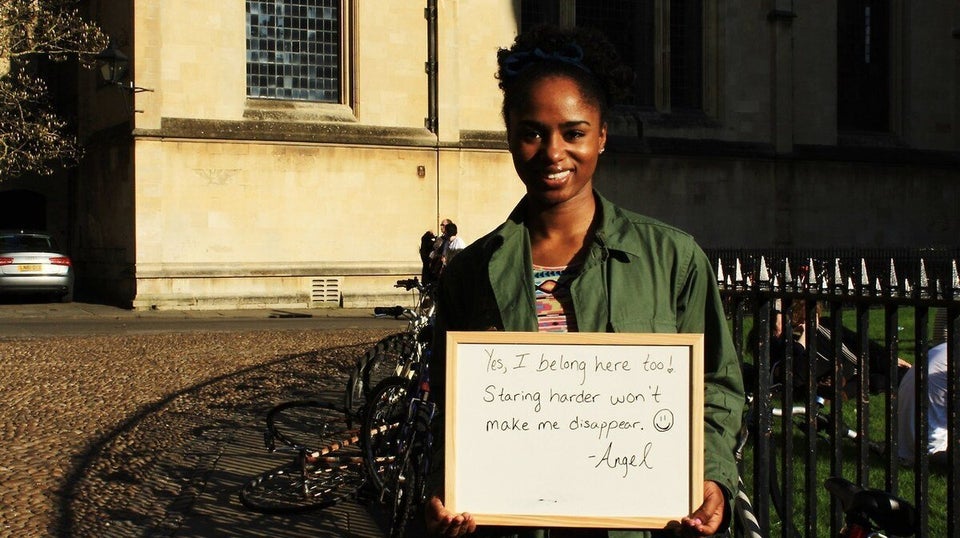 I, Too, Am Oxford
Related