'Big Brother' housemates Christopher and Mark became involved in a blazing row during Sunday night's show, leaving viewers doubting whether their romance will last until the end of the series, let alone blossom in the outside world.
The pair have had an unconventional rapport during their time in the house, to say the least, initially insisting they were just friends, before a number of under-the-covers disappearances suggested there may be more to their relationship than was first thought.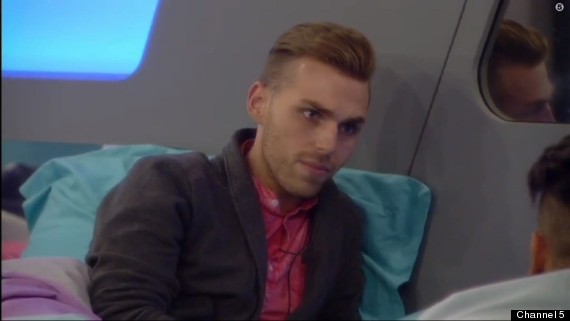 Mark and Christopher argue in the 'BB' bedroom
However, Mark was visibly upset last night when Christopher suggested that he was the "biggest game player" in the house during a task, before chosing Winston as the housemate he found to be the most trustworthy - although he did say Mark was the "most attractive".
After stewing over the issue with Helen - who, let's face it, has hardly demonstrated to viewers that she's the most rational of people over the course of the series - and then necking half of a bottle of bubbly, Mark confronted Christopher in the bedroom and demanded to know why he didn't find him trustworthy, angrily telling him: "It doesn't f***ing add up.
"You just think I'm an attractive game player. Why the f*** would you be close to someone who you think is a f***ing game player?"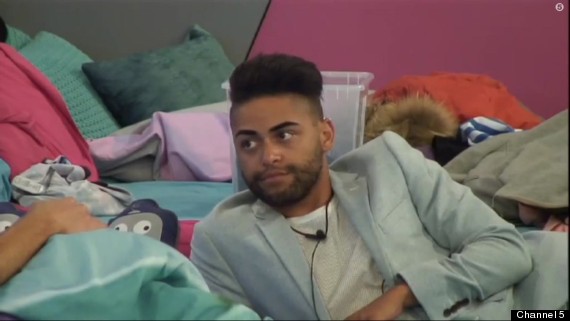 Mark is furious
Christopher fired back at Mark that he'd made him look "like a muppet" with the way that he'd been treating him, having seen a focus group describe him as a "doormat", adding: "All I wanted was to know that you were remotely interested in me and I could tell from the look in your eyes that you were."
SEE MORE:
Thankfully the story has a happy ending and the two eventually patched things up, with Christopher telling Mark he was a "loveable nightmare" before they headed off to bed for the evening.
There's now only one eviction left until this year's live 'BB' final, after which a brand new series of 'Celebrity Big Brother' will kick off, with Josie Cunningham, David McIntosh and 'TOWIE' star Lauren Goodger among the rumoured contestants heading into the Borehamwood bungalow.
LIKE US ON FACEBOOK | FOLLOW US ON TWITTER