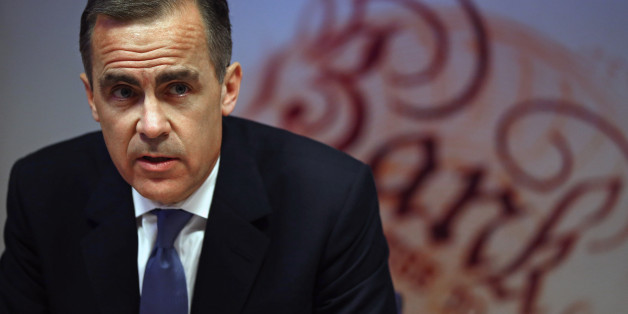 AFP via Getty Images
The Bank of England has kept interest rates at their 0.5% low despite mounting speculation that some Bank rate-setters would be pushing for a hike given the improving state of the economy.
Today's interest rate decision, which means the cost of borrowing will not soar for mortgage holders and businesses, will be the first since gross domestic product (GDP) figures for the second quarter showed the UK had finally emerged from its worst downturn since the Second World War.
Lee Hopley, chief economist at the manufacturers' organisation EEF said: "There may be the perception, at least, that debate is intensifying on the timing of the first rate increase, but there has been little change in the data over the past month that would have supported a move this month.
Hopley said that it was right for the Bank's Monetary Policy committee, which oversees interest rates, to "hold fire" and avoid a hike, explaining: "Activity indicators show the economy is ticking over, but there are still some risks that could yet trip up the recovery and the more closely watched data on wage growth is not evolving in a way which suggests that spare capacity is being eroded at a rapid pace."
Signs of economic improvement have led some experts to speculate that one or two members of the monetary policy committee (MPC) could dissent on leaving the Bank rate on hold, which would be the first split vote over interest rates since July 2011. However, the voting breakdown will only be revealed when the minutes are released later.
Rates have been left at the historic low of 0.5% since the height of the financial crisis in 2009 to try to nurse the economy back to health.
But the accelerating recovery has spurred pressure to lift the cost of borrowing back to a more normal level, with recent official figures showing that GDP had finally returned to its pre-recession peak in 2008.
SEE ALSO: