One of the most incredible pictures to come out of the savagery in Gaza was posted on Twitter on Thursday. Taken by Swedish Radio correspondent Johan-Matthias Sommarström, the image shows a small Palestinian boy who had dressed himself as a journalist with a "home made flak jacket".
Sommarström said he was approached by the boy as he returned to his hotel after a day of reporting in the beleaguered Strip. "I'm a journalist," the boy told Sommarström, who loaned him his helmet to complete the look.
Speaking on Swedish Radio, Sommarström later said: "For me the picture is a powerful example of children's strong will to survive. He has seen us journalists go in and out of the hotel, he has seen that we survive. I think that in his pretending play he wants to be like us, someone who survives."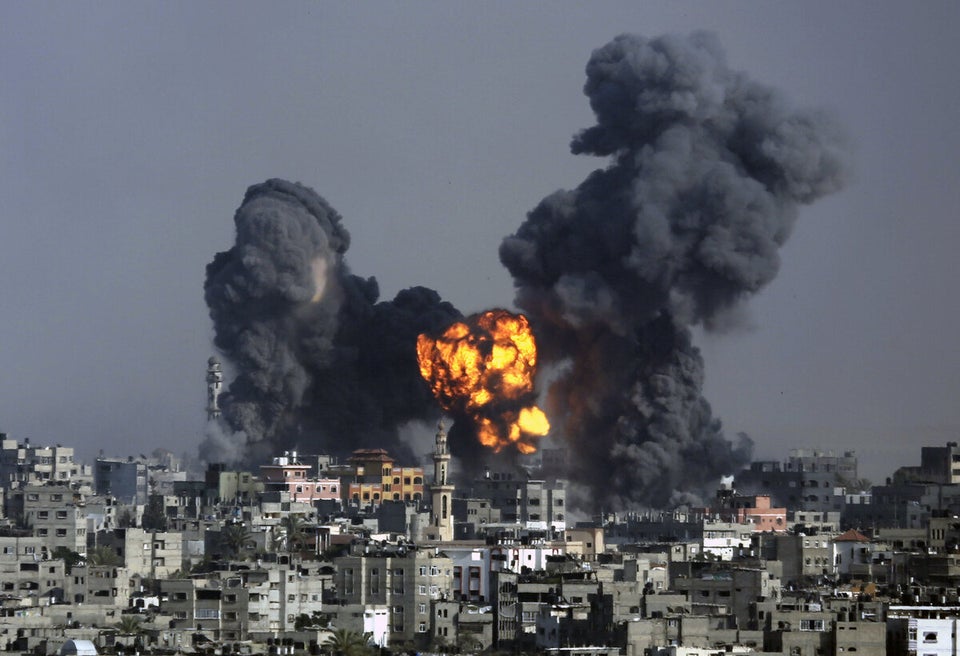 Gaza