Nick Clegg has claimed "we are never going to win the war on drugs" in a powerful call for reform of the UK's "utterly senseless" drug laws.
Drug prevention charities have praised the Lib Dem leader for highlighting the current failure of existing policies after he pledged Friday to abolish prison sentences for the possession of drugs for personal use - even Class A substances like heroin and cocaine.
While Britain currently locks up youngsters and burdens them with criminal records for possessing small quantities of drugs – usually cannabis – the deputy prime minister has pledged to approach the problem as a health issue, rather than a law and order issue - stating that imprisoning someone for drug use "should no longer be an option."
"Addicts need treatment, not locking up," Mr Clegg said. "It is a nonsense to waste scarce resources on prison cells for cannabis users."
The Lib Dems said that imprisonment does nothing to help addicts become drug free and is a waste of public money that could be better spent on tackling the problem in the community.
"We are never going to win a 'war on drugs'," Mr Clegg added. "Illegal drugs still cause immense harm to the people who use them and to the communities they live in. We need a radically smarter approach if we are serious about tackling this problem."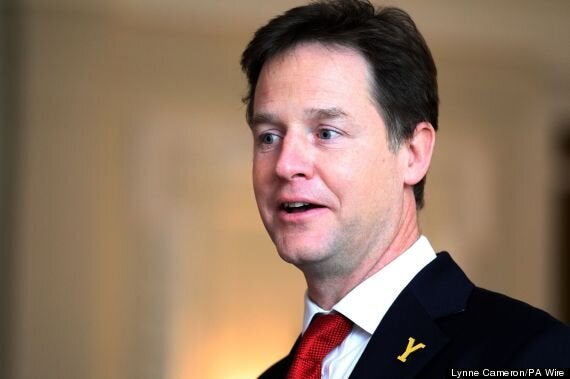 At the moment, more than 1,000 people a year in England and Wales are jailed for possession of drugs for their own personal use - a move Mr Clegg branded "utterly senseless."
The party are calling for an immediate end to prison sentences for people whose only crime is the possession of drugs for personal use. Under the proposals, users would instead receive non-custodial sentences and appropriate medical treatment.
He said under the current system, drug legislation mean we are "chucking the people who need treatment behind bars so they simply become even more vulnerable to the criminal gangs who exploited them in the first place."
"Liberal Democrats believe in a stronger economy and a fairer society. These liberal reforms will ensure that drug users get the help they need and that taxpayers don't foot the bill for a system that doesn't work."
Drug charities have said the move is "welcome to say the least."
But Steve Rolles, the Senior Policy Analyst for the Transform Drug Policy Foundation, said "it's a shame the Lib Dems haven't gone further."
Rolles, who was one of the experts who advised the Uruguayan government on its landmark decision to legalise cannabis told The Huffington Post UK that the Lib Dems should back wider decriminalisation.
"But they deserve credit for being the only one of main parties to seriously engage with the drug law reform debate - and hopefully this announcement is the beginning of a more proactive drug reform position," he said.
Edward Fox, of the UK's leading drug law charity Release, told the Huffington Post UK that the Lib Dem leader's pledge "represents a tremendous next step."
"For example, if a young person is given a criminal record for simple drug possession, their opportunities for future employment and education are hindered, and the chance of recidivism increased."
By the government's own estimate, Mr Fox added, the UK is spending £1.5-£2.5 billion annually on drug law enforcement. "While of course not all of this is on policing drug use and possession, a significant amount is and is a huge drain of taxpayers' money," he said.
Mr Fox added: "Sadly... the Conservatives appear intent on keeping their heads in the sand on this issue, with Cameron blindly insisting that the UK's drug policy is working. It clearly is not, something he acknowledged 12 years ago when he was a member of the Home Affairs Select Committee."
The PM has already been urged by Tory modernisers to abandon Britain's "futile" war against drugs and make partial legalisation a key pledge in next year's general election manifesto.
Bright Blue – a Conservative think-tank which is backed by senior ministers including Theresa May, Francis Maude, and the former minister Andrew Mitchell – has urged for a shift in law in a series of policy proposals.
Nevertheless, the Home Office responded to Mr Clegg's pledge by stating "drugs destroy lives.. and this Government has no intention of decriminalising them."
Justice minister Simon Hughes denied the policy would be the first step towards decriminalising drugs.
He told ITV's Good Morning Britain: "It absolutely isn't saying we believe we ought to decriminalise drugs. We're saying the use of drugs is still going to be a criminal offence but the punishment options for personal use will be different."
He added: "It's distinguishing people who simply are picked up for drugs they are using themselves, which clearly is a problem but it's a mainly a health problem, and we don't believe sending them to prison, which costs the state a lot of money and often doesn't make them any less likely to use drugs, is the answer.
"We would use the money that we save from the prison costs to spend on other things, to concentrate on the 'Mr Bigs' who sell the drugs, the people who promote the drugs, the people who import the drugs.
"It's cracking down, being tough on the dealers, but making sure we're much more effective in dealing with people who are just using drugs just for their own use."
The Lib Dem's commitment is for the next election and does not mark a change in coalition policy, although Clegg's party have secured a review into drugs policy which is currently under way at the Home Office.
The manifesto will include a commitment to end the use of imprisonment for possession of drugs for personal use and move the drugs and alcohol policy lead from the Home Office to the Department of Health.
In addition, the party will promise to establish a commission to assess the effectiveness of current drugs laws and alternative approaches, including further work on diverting users into treatment or into civil penalties that do not attract a criminal record, which can seriously affect their chances of employment.
Even The Sun Newspaper welcomed the move, in a much-praised editorial:
Health bodies hope the "positive step" will encourage users to inhale rather than inject class A substances - thereby avoiding the risk of contracting diseases such as HIV.
Health professionals are currently prevented from issuing the foil, but will legally be allowed to do so once the change comes into force next month. It will apply both to the NHS and privately run treatment centres.
Crime prevention minister Norman Baker said that by allowing foil to be legally provided by healthcare professionals Britain is "taking another positive step in reducing the number of individuals, families and communities whose lives are destroyed by drugs."
Mr Baker said the decision was made on the condition that it is part of structured efforts to get individuals off drugs and encourage more addicts to engage with support services.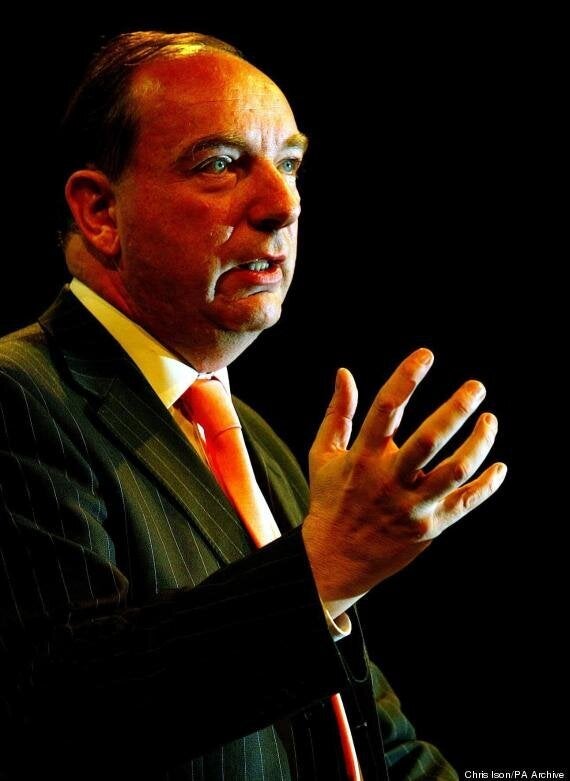 Crime prevention minister Norman Baker
"It is also part of a range of work the coalition Government is doing to reduce and prevent illegal drug use - helping dependent individuals through treatment, educating young people about the risks and supporting law enforcement in tackling the illicit trade," he added.
Mr Fox, of Release, said the move is "indicative of just how behind the UK is on drug policy issues."
"The fact that it has taken the government so long to introduce such a small measure is embarrassing and shows just how out of touch the government is on drug policy issues. This is a step in the right direction for harm reduction measures, but one that should have been taken long ago."
The Government's decision to provide addicts with paraphernalia comes after the independent Advisory Council on the Misuse of Drugs concluded last year that offering foil can help the eventual recovery of addicts.
Drug-related deaths in England and Wales have continued to fall since 2009 and there has been a long-term downward trend in drug use over the last decade.
Recent figures suggest nearly 300,000 people in the UK still use heroin and crack cocaine, but that the figure is still a record low.
Estimates from 2013 show that the number of heroin and crack users in England has fallen from a peak of 332,090 in 2005-06 to 298,752 in 2010-11, with numbers injecting drugs also down from 129,977 to 93,401 over the same period.
The decline confirms that the status and popularity of heroin is clearly waning and is echoed by sharp annual falls in estimates of users under 25, down 5,000 to 41,508, and those in the 25-to-35 age group, down 8,000 to 113,466.