Perhaps we'd all been lulled into a false sense of security. But this is the moment that lashing rain tumbled down on unsuspecting London residents and tourists, as ex-Hurricane Bertha swept across the country bringing disruption in its wake.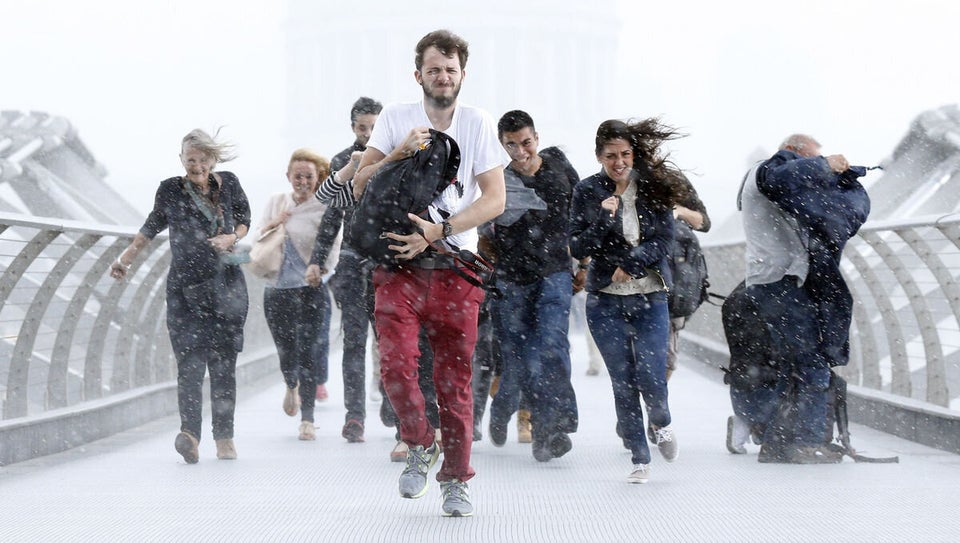 The RideLondon Surrey Classic, which sees more than 20,000 cyclists pedal through rural Surrey before ending on the Mall, was shortened from 100 miles to 86 - missing out the infamous Box Hill climb - amid fears of heavy rain.
London's St James' Park endured 17mm of rain between 7am and 1pm, but the London Fire Brigade (LFB) admitted some flood-hit Londoners faced delays in getting help because of a strike by fire crew.
But fears of widespread flooding and evacuations appeared not to materialise. The Red Cross had mobilised hundreds of volunteers who are on standby to help anyone affected by the storm, but did not need to deploy them.
The north of England and Scotland will be hit by more wind and rain over the coming days, while in the south showers will be interspersed with sunny spells.