Health warnings should be put on bottles of wine, beer and spirits to raise awareness of the dangers of drinking, MPs have said.
Labels on alcohol products should caution about the harmful effects of drinking, the All Parliamentary Party Group on Alcohol Misuse said.
Health warnings are a prominent feature on tobacco products but consumer information provided on alcohol packaging only extends to volume strength, they said.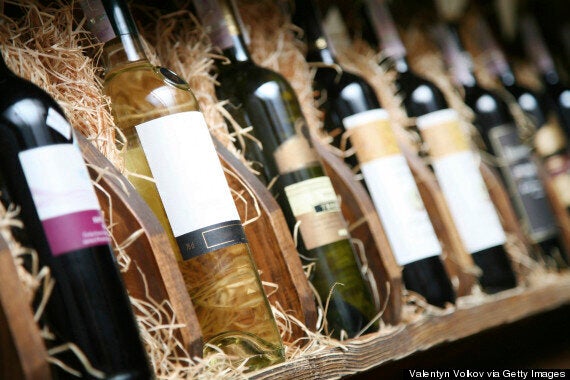 The group has called on political parties to commit to 10 recommendations which they say will help to minimise alcohol-related harm in the UK - including the introduction of health warnings on alcohol products.
The recommendation document states: "Health warnings are a familiar and prominent feature on all tobacco products. Likewise, detailed nutritional labelling is ubiquitous on food products and soft drinks.
"Yet consumer information on alcohol products usually extends no further than the volume strength and unit content.
"In order to inform consumers about balanced risk, every alcohol label should include an evidence-based health warning as well as describing the product's nutritional calorific and alcohol content."
The group also called for the introduction of a mandatory minimum price per unit for alcohol, the strengthening the regulations surrounding alcohol marketing and a reduction of the drink drive limit.
Conservative MP Tracey Crouch, chairwoman of the All Party Parliamentary Group on Alcohol Misuse, said: "The facts and figures of the scale of alcohol misuse in the UK speak for themselves: 1.2 million people a year are admitted to hospital due to alcohol; liver disease in those under 30 has more than doubled over the past 20 years; and the cost of alcohol to the economy totals £21 billion.
"Getting political parties to seriously commit to these 10 measures will be a massive step in tackling the huge public health issue that alcohol is."
Lord Brooke of Alverthorpe, vice-chairman of the group, said: "After smoking, alcohol is the second biggest preventable killer. Not only does it cost lives but burdens the NHS and the criminal and justice systems and others with ever increasing costs.
"All the political parties know that but they run for cover when they are confronted by the drinks industry and its immensely powerful lobby.
"These proposals give them another chance to consider whether they really have the guts to take a different line for the country's wellbeing in the future."
Jackie Ballard, chief executive of Alcohol Concern, added: "We need urgent action to tackle this and the significant harmful effects alcohol misuse causes to individuals.
"I hope all parties will read the manifesto and show a commitment to the vital measures which it highlights."