The demands of the Bedroom Tax drove a mother-of-two to walk out in front of a lorry on the M6, an inquest has heard.
Stephanie Bottrill, who had the auto-immune system ­deficiency Myasthenia gravis – an illness that weakens muscles – walked across a motorway and climbed a safety barrier early on the morning of May 4 last year and died of multiple injuries suffered in the collision on the M6.
The case of Ms Bottrill, of Meriden Drive, Kingshurst in Solihull, West Midlands, made national newspaper headlines after son Steven Bottrill claimed she had blamed the Government's housing policy for her actions.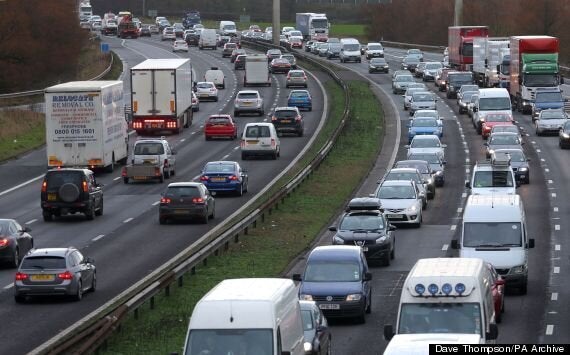 Stephanie Bottrill was struck by a lorry on the M6
In her farewell letter to her son, she apparently wrote: "Don't blame yourself for me ending my life. The only people to blame are the Government."
Iain Duncan Smith has "blood on his hands" her son said at the time of the suicide.
But following the inquest, other family members asked if it was "just an excuse she was looking for," and said she ought to have moved out of her property to give others more in need "a chance."
Before her death, the former postal worker, who lived alone in a three-bed terrace home, had agreed to see her GP the day before her death, after her family expressed concern.
The coroner recorded that she had been "clear-headed" and given a frank account of a history of anxiety.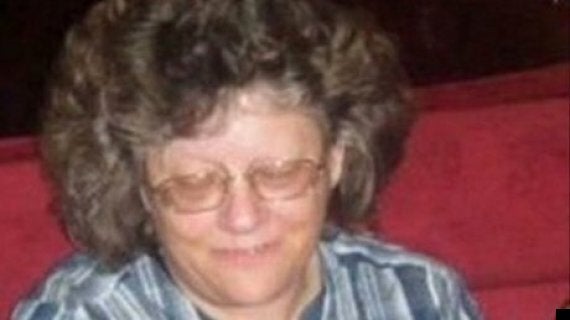 Stephanie Bottrill lived alone in a three-bedroomed house
Her doctor told the court she couldn't cope with the stress and "wanted to end it all, and had written a note planning to jump off a bridge."
Dr Bindu Nair added: "She expressed unhappiness at being pushed by the housing department to make a decision in half an hour, in reference to being made to move into a smaller property."
He added that Ms Bottrill was "happy to move but it was the way in which she was forced to make a decision" which had caused her "considerable anxiety and stress".
Today's inquest into Ms Bottrill's death at Birmingham Coroners Court heard she had the option of a move from her home of 20 years, to another a smaller property in Sheldon, Birmingham.
Solihull Metropolitan Borough Council said Ms Bottrill must have been "confused" about the location of the home, as it does not offer homes in Birmingham, adding there would never have been a scenario where she would be asked to make a quick decision.
A council spokesman also said Ms Bottrill had never been "forced" into any move.
Medical notes revealed she had been suffering with "stress and depression from her life circumstances" since 1993.
In 2005 she took an overdose of anti-depressants, said Mr Siddique, and in June 2010 was prescribed diazepam for anxiety over a neighbour dispute.
A police investigation into the collision concluded there was nothing the lorry driver could have done to avoid Ms Bottrill as she stepped into the truck's path on the M6 southbound, between junction 4a and 4, just before 6.15am.
After the inquest, her brother Kevin Owens said "For social housing to work it needs for everybody to take a turn. When you're adequately housed by successive governments, and your needs are met, you must give somebody else a turn.
"It's terrible that people in this country are cramped into one and two-bedroom flats with children while other people sit on three bedroom houses.
"Our thoughts go out to the lorry driver whose life has been blighted by this, and we just wanted to pass on our thoughts to him."
Mr Owens also disputed his sister's claim of being forced into a decision.
"She wasn't prepared to give somebody else a chance as far as I'm concerned," he added.
"For social housing to work it's a system where people need to take their turn and when their turn is over they need to pass those houses on.
"Much has been written about 'bedroom tax' pushing her - it wasn't, because prior to that she'd attempted suicide before and that hadn't been reported before.
"It might have been the catalyst to push her but, was it just an excuse she was looking for? - That's all I've got to say."
A Solihull council spokesman said there was "never a requirement for Ms Bottrill to move".
Houses were not imposed on people, rather householders selected from a list of available properties, made bids on their choices and in Ms Bottrill's case she had been successful with two properties, they said.
"The last contact we had with Ms Bottrill (on May 2, 2013) was that she wanted to talk about moving," the spokesman said.
"It was never a situation where she would have been asked to make a decision in half an hour."
Ms Bottrill had also been eligible for a £3,000 discretionary housing payment - a type of grant aimed at covering the costs of moving home.
A spokesman for the Department for Work and Pensions (DWP) said it was "a tragic case and our sympathies are with Mrs Bottrill's family".
"The council was working closely and supporting Ms Bottrill with the changes."
The DWP added ending the spare room subsidy had been "absolutely necessary to get the soaring housing benefit bill under control, returning fairness to the system and making better use of social housing stock".
The rules had already applied to housing benefit claimants in private rentals, they said, adding £345m was available to councils to support vulnerable people affected by the reforms.
If you've been affected by the issues in this article, please call the Samaritans on 08457 90 90 90.