Sir Cliff Richard has dismissed allegations of an historic sexual assault as "completely false".
The singer spoke out on Thursday as police searched the luxury apartment he owns in Berkshire.
South Yorkshire Police confirmed officers entered the private art deco estate in Sunningdale in relation to the alleged sexual assault of a boy under 16 in the 1980s, and that nobody had been arrested. They began work at about 10.30am and five unmarked police cars were seen leaving the site at around 3.30pm.
It is understood that lawyers for the singer, who is believed to be in Portugal, have been in contact with South Yorkshire Police, who are carrying out the inquiry.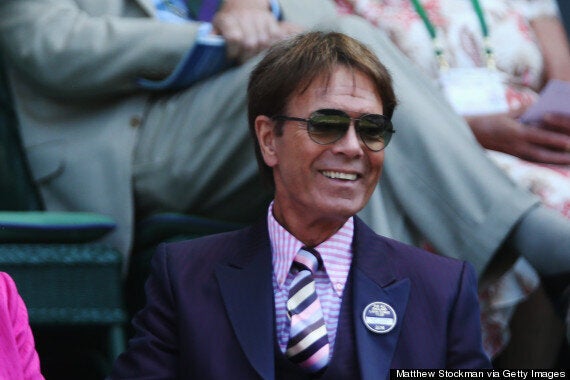 A property belonging to Sir Cliff Richard was searched by police on Thursday
Sir Cliff said: "For many months I have been aware of allegations against me of historic impropriety which have been circulating online.
"The allegations are completely false. Up until now I have chosen not to dignify the false allegations with a response, as it would just give them more oxygen.
"However, the police attended my apartment in Berkshire today without notice, except it would appear to the press.
"I am not presently in the UK but it goes without saying that I will cooperate fully should the police wish to speak to me.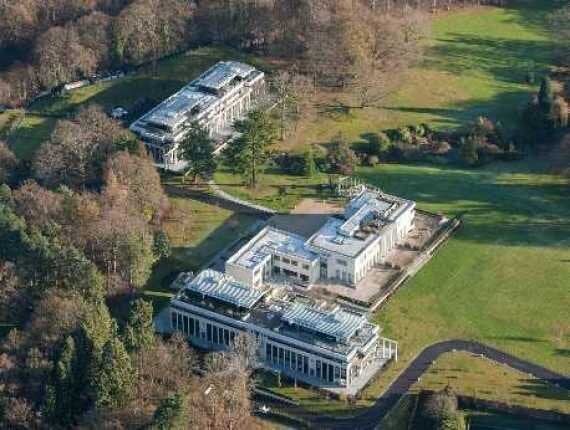 Sir Cliff owns a penthouse flat in this luxury Berkshire estate
"Beyond stating that today's allegation is completely false it would not be appropriate to say anything further until the police investigation has concluded."
A Thames Valley police spokesman confirmed to Huffington Post UK that members of the force on Thursday assisted South Yorkshire police with the execution of a search warrant at an address in Sunningdale, Berkshire.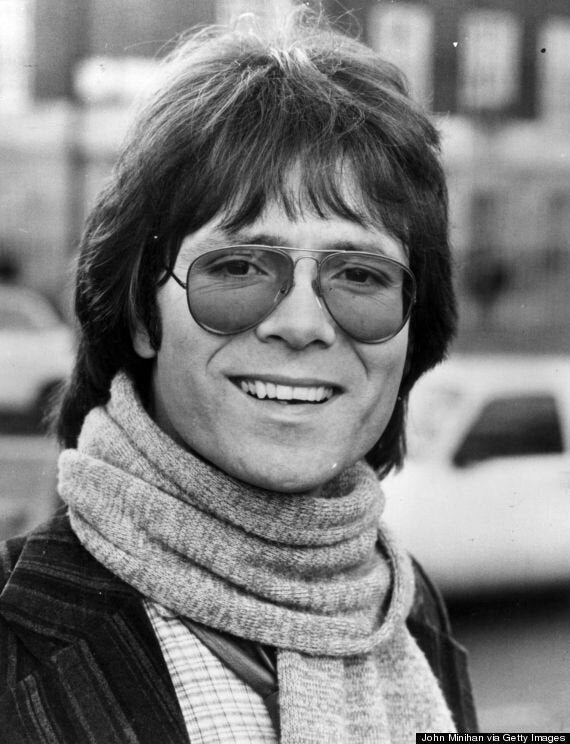 Sir Cliff is one of the most successful British musicians of all time
In a midday statement, a South Yorkshire Police spokesman said officers from the force: "Are currently searching the property."
He added: "A search warrant was granted after police received an allegation of a sexual nature dating back to the 1980s involving a boy who was under the age of 16 at the time.
"No one has been arrested and the owner of the property was not present."
The alleged assault is claimed to have taken place at an appearance by American evangelist Billy Graham in Sheffield in 1985.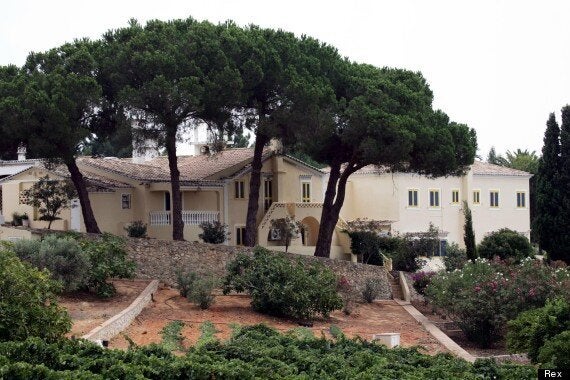 Sir Cliff's house and vineyard near Albufeira, in Portugal
Sir Cliff - who was born Harry Webb in Lucknow, India - is one of the most successful British musicians of all time. Last year he released his 100th album and over his career he has sold more singles in the UK than any other British artist, with sales of 21.5 million.
"I'm officially a non-resident, although I will always be British and proud of it," he said. His spokesman Bill Latham, confirmed to the newspaper Sir Cliff is a citizen of Barbados. The Barbados mansion owned by the British entertainer
The Devil Woman and Living Doll singer was knighted in 1995, performed at the Queen's Diamond Jubilee concert at Buckingham Palace in 2012
The 73-year-old is also believed to own an apartment in New York.
Images tweeted by BBC reporter Dan Johnson showed a convoy of unmarked cars driving through the gates of the private estate in Berkshire on Thursday morning.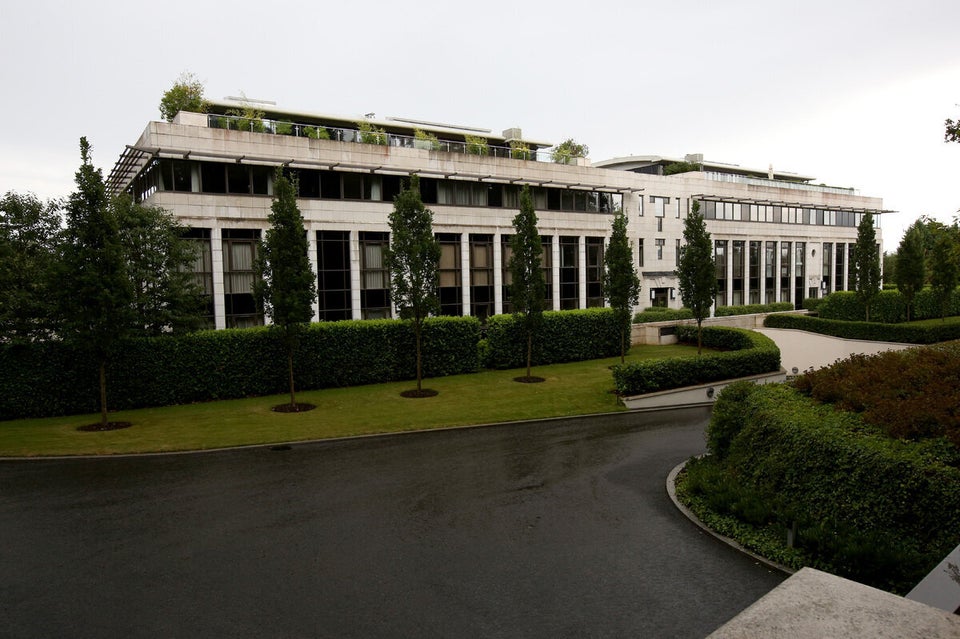 Sir Cliff Richard's Property Searched By Police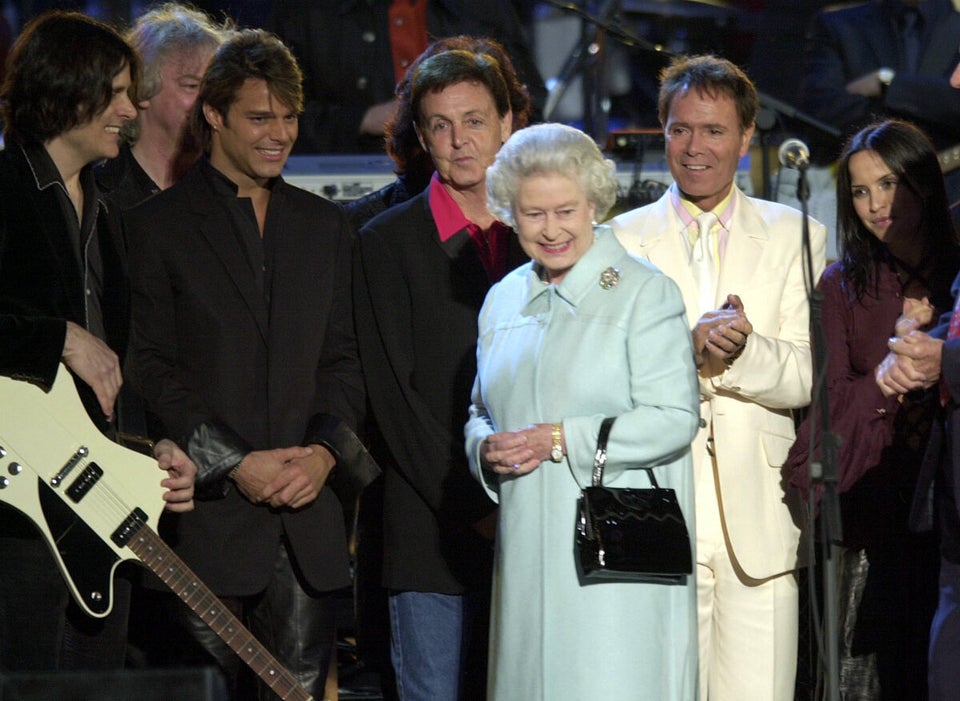 Cliff Richard Through The Years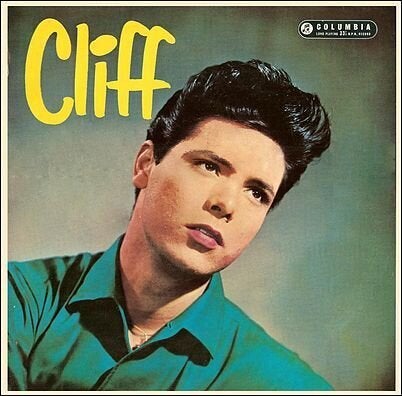 Cliff Richard 100 album covers