A police force has admitted leaking information to the media about the raid on the home of Sir Cliff Richard.
The singer's luxury apartment in Berkshire was searched on Thursday in relation to an historic allegation of a sex crime against an underage boy.
Plainclothes officers from South Yorkshire police led the raid, with assistance from Thames Valley police. Outlets including the BBC were waiting outside the 73-year-old's home when unmarked cars and officers entered the property.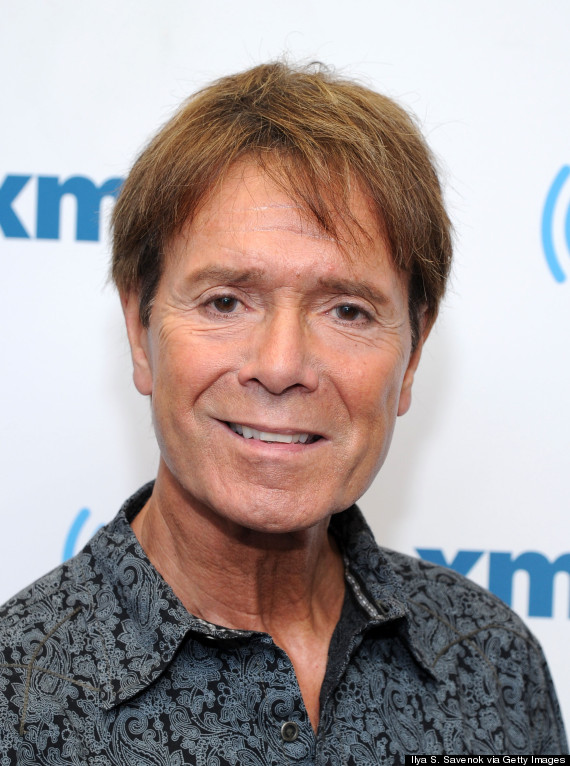 Sir Cliff Richard has dismissed allegations of an historic sexual assault as 'completely false'
On Friday South Yorkshire Police issued this statement: "When a media outlet contacted SYP with information about an investigation, we took the decision to work with them in order to protect the integrity of that investigation.
"Since the search took place a number of people have contacted the police to provide information and we must acknowledge that the media played a part in that, for which we are grateful."
The BBC's head of news-gathering Jonathan Munro said on Friday the information did not come from South Yorkshire Police. The Huffington Post UK has sought comment from the broadcaster.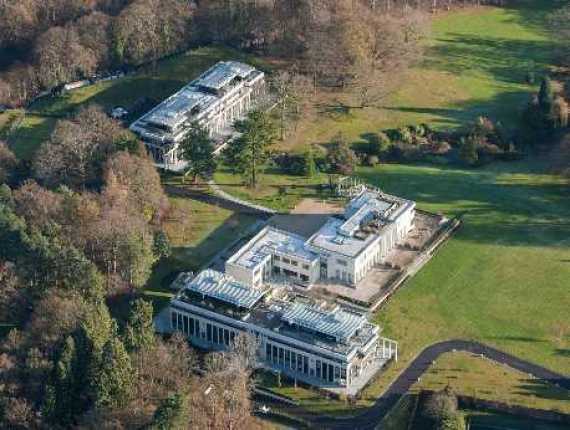 Sir Cliff owns a penthouse flat in this luxury Berkshire estate
Describing the allegation as "completely false", Sir Cliff referred directly to the media presence during the raid in a statement: "… the police attended my apartment in Berkshire today without notice, except it would appear to the press."
A spokesman for Thames Valley Police denied leaking information to the media, stating the force "did not speak to any media outlets prior to the warrant being executed in Sunningdale, Berkshire, yesterday".
He added: "This is a South Yorkshire police investigation and local officers from Thames Valley Police assisted South Yorkshire officers in their search of the property."
Nigel Evans, a Conservative MP who was cleared of a string of alleged sex offences at a trial earlier this year, referred to the matter on ITV's Good Morning Britain.
The 56-year-old was reiterating his call for suspects in sex offences to get anonymity and said "questions has got to be answered" over Sir Cliff's claims.
He told the channel: "It appears the press knew what was happening before he did and the world's media were camped outside his doorstep. Conservative MP Nigel Evans says questions must be answered about Sir Cliff's claims the media knew about the search before he did
"A press helicopter was up before the police even arrived - he is quite right to be angry about that. Questions have got to be answered.
"I believe in the vast majority of cases [suspects] should have anonymity. We have to recognise the impact this has on people.
"People have zero per cent of the facts and 100% of the opinions. It's quite wrong for people to pre-judge."
Exclusive: Moment officers entered the private estate where Sir Cliff Richard owns an apartment. @bbcnews now pic.twitter.com/WKLi60JTrj

— Dan Johnson (@DanJohnsonNews) August 14, 2014
In a statement released on Thursday, South Yorkshire Police said: "A search warrant was granted after police received an allegation of a sexual nature dating back to the 1980s involving a boy who was under the age of 16 at the time.
"No one has been arrested and the owner of the property was not present."
The alleged assault is claimed to have taken place at an appearance by American evangelist Billy Graham in Sheffield in 1985. The alleged assault is claimed to have taken place at an appearance by American evangelist Billy Graham in Sheffield in 1985 Sir Cliff is pictured here at the Christian rally where Graham spoke
Sir Cliff, who is currently in Portugal where he owns a property, said: "For many months I have been aware of allegations against me of historic impropriety which have been circulating online.
"The allegations are completely false. Up until now I have chosen not to dignify the false allegations with a response, as it would just give them more oxygen. Sir Cliff and Graham pictured at the Ministers and Leaders Meeting at Westminster Central Hall in 1988
"I am not presently in the UK but it goes without saying that I will cooperate fully should the police wish to speak to me.
"Beyond stating that today's allegation is completely false it would not be appropriate to say anything further until the police investigation has concluded."
The investigation is not connected to Scotland Yard's Operation Yewtree, launched in the wake of the Jimmy Savile scandal.