A bin bag containing severed cat heads has been found by a shocked animal lover.
Engineer James Robinson, who owns five cats himself, made the grisly find on a side street off Manchester's Curry Mile.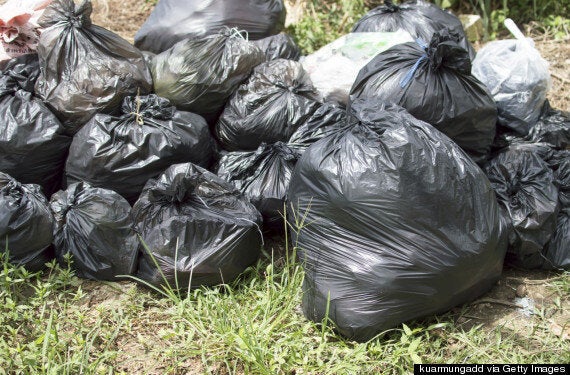 The severed heads were found in a black bin bag (file picture)
"When I got there I couldn't believe my eyes. There were about five cats' heads in there. I can't get over the shock of it."
A Manchester City Council spokesman confirmed the find of a "fly-tipped black bin liner containing animal remains" to Huffington Post UK.
He added: "This is obviously an incredibly distressing and sickening incident which we are now looking into but this is the first incident of its kind we have come across.
"At this stage we have no way of knowing how these animal parts came to be where they were discovered but we will be contacting the RSCPCA as this is clearly an extreme example of animal cruelty."
Sources say there is nothing to link the discovery to any premises in the area and that the incident may be maliciously or racially motivated.
RSPCA chief inspector Cathy Hyde said: "This was a very distressing incident, especially for the people who found the remains.
"Thankfully reports like this are extremely rare and we will liaise with the local authority to look into this further.
"I would appeal for anyone with information about this call the appeal line on 0300 123 8018 and leave me a message."
Popular in the Community