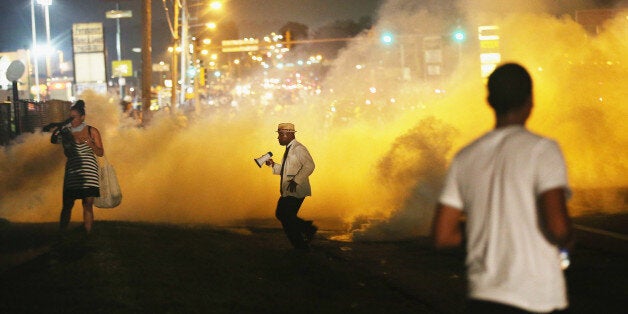 Take a lesson in tweeting social movements from one of Twitter's co-founders, Jack Dorsey, who has headed back to his hometown of St Louis to live-tweet the growing protests in Ferguson.
Dorsey, who founded Twitter in 2006 with Noah Glass, Evan Williams and Biz Stone Williams, has joined hundreds of people in Missouri who have taken to the streets to protest against the shooting of an unarmed black 18-year-old by a police officer.
Michael Brown died on 9 August in disputed circumstances.
The Huffington Post has reporters at the scene who described the protestors as mostly peaceful, and reported that many who were holding their hands in the air were met with tear gas and smoke bombs.
But Missouri Governor Jay Nixon has announced that the National Guard will be deployed to the suburb of Ferguson, after police claimed protestors had "pre-planned" acts of aggression.
Dorsey's tweets tell the different stories of the protests so far, from people praying and carrying long-stemmed roses in memory of Brown, to others shouting and coming up against law enforcement.
Popular in the Community