Jim Curran is one of around 150 supporters of Julian Assange who have kept a vigil outside the Ecuadorian embassy in London for two years, while Assange has been holed up inside the building.
If he leaves, he faces arrest and extradition to Sweden to face questioning about sexual assault allegations, and possibly to the USA where he is wanted as the founder of WikiLeaks, the website which released large amounts of confidential government material online including files about the Afghanistan and Iraq wars.
"We are opposed to war, and Julian Assange has focused attention on international state terrorism," said Curran. "We are also keeping the vigil because we are opposed to extradition. The European extradition treaty has been used for things that it should not be."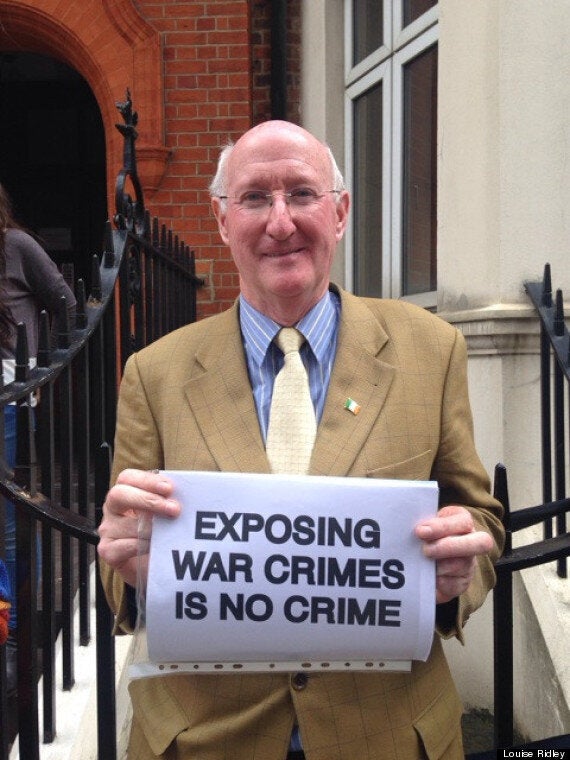 Curran says Assange should be given safe passage to Ecuador, where he has been granted asylum
Curran's group, which has no fixed name, began a daily ritual when Assange entered the embassy, but now watches over it around four times a week.
Curran insisted that Assange should be allowed to take up political Asylum in Ecuador. "He should travel the same way as an Ecuadorian diplomat would be allowed to travel," he said.
He added that he had heard nothing serious about Assange's health, which is reported to be one reason why the Wikileaks founder may leave.