Police officers and civilians made racist and threatening comments on Facebook and Twitter, sent friend requests to victims of crime and uploaded images of colleagues in "compromising positions", new details show.
Hundreds of police employees have been investigated for breaching social media guidelines at forces across England and Wales during a five-year period, according to documents obtained under the Freedom Of Information Act.
A total of 828 cases were reported to police bosses, ranging from social media gaffes to sackable offences which threatened to bring forces into disrepute.
About a seventh (14%) of all investigations resulted in no further action or the personnel having no case to answer. This compared with around a tenth of cases (9%) ending in a resignation, dismissal or retirement.
In Lancashire, a member of civilian staff received a written warning over derogatory remarks posted on their Facebook page about a Police Community Support Officer (PCSO) who had issued the staff member with a fine for dog fouling.
A Pc with the same force also received management action after it was alleged they made inappropriate remarks on Facebook regarding someone's wife.
A fellow constable resigned over their "excessive and inappropriate use of the internet during working hours", in particular the Pc's use of online auction sites, internet banking and social networking sites.
A colleague received counselling after an investigation into a Facebook photo of the staff member asleep whilst on duty in the Control Room.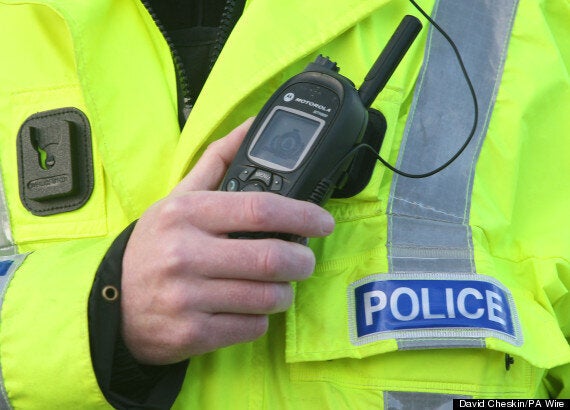 Racism and racy pictures were among the police's social media gaffes
According to Gwent Police, a Pc acted inappropriately while attending a member of the public's home address and asked her to become a friend on Facebook, later sending a message through the site. They received a written warning.
Another Pc also received the same punishment after using Facebook to send a message to a member of the public which was of an "abusive nature".
A PCSO with Devon and Cornwall Police received a final written warning for posting photos on Facebook of themselves with weapons.
A sergeant with the same force received a written warning after putting remarks on Facebook displaying disloyalty to force and remarks about senior officers.
An employee with Dyfed Powys sent was accused of being "threatening, bullying and intimidating towards a complainant by sending private messages via Facebook".
Two special constables in Northampton resigned after they were pictured on Facebook in a "compromising position".
According to Nottinghamshire Police, incidents of employees receiving management action included for a constable who chatted on Facebook with a member of the public and posted "confidential information concerning an upcoming police operation" while another posted comments "regarding their dissatisfaction at having to work on an upcoming police operation".
A civilian employee posted a comment on a Facebook account regarding the actions of Muslims in central London failing to observe a two-minute silence.
It was alleged the language used "could be regarded as offensive/ inappropriate likely to cause offence to other persons", police said.
A civilian with South Yorkshire Police was accused of harassing an ex-partner via Facebook.
They resigned prior to misconduct proceedings. Similarly, Suffolk Constabulary said a sergeant was reprimanded after accessing an ex-partner's private Facebook account.
They received a misconduct hearing regarding this and other matters, and were eventually dismissed. A member of police staff in Wiltshire resigned after an investigation that he or she "demonstrated inappropriate behaviour" by posting a comment on the official force Facebook site in relation to the police authority rescinding their decision not to pay police staff their pay rise in 2010.
Various forces also said there were investigations into comments that were deemed homophobic, racist or "religiously aggressive". Greater Manchester Police reported the most investigations (88), followed by West Midlands (74) and the Met (69).
A total of 13 forces reported having ten or fewer investigations between January 2009 and February 2014. Additional details provided by most forces under Freedom of Information laws showed 548 of those investigated were police officers, compared with 175 civilian staff and 31 PCSO.
Chief Constable Alex Marshall, chief executive of the College of Policing, said: "People working in policing must always be mindful of the high standards that the public expect from us. Our code of ethics, which was launched last month, sets out the standards which everyone in the service should strive to uphold whether at work or away from work, online or offline.
"The vast majority of police officers and staff uphold these high standards and in many cases are responsible for challenging and reporting colleagues who act improperly or unlawfully. Where people working in policing have undermined their own reputation or that of the wider service, they must face appropriate action.
"These figures include relatively minor matters, which can be dealt with by management advice, through to cases of misconduct which, quite rightly have resulted in officers and staff losing their jobs. There is no place in policing for officers who abuse the trust placed in us by the public."
While social media etiquette may seem self-explanatory, police forces across England and Wales are drawing up codes of conduct to prevent having an off-day online. Sites such as Facebook and Twitter have become useful tools for police to launch witness appeals and keep the public informed.
But some employees have also fallen into the trap of using personal accounts to bring the force into disrepute.
From tweeting about junk food to squabbles with critics, employees have been given a raft of dos and don'ts to ensure they comply with best practice in the digital age.
ACPO guidelines state officers and police staff should avoid using the internet while off-duty or after having drunk alcohol, due to the potential for their judgement to be impaired.
They also warn of the propensity for criminals to trawl the internet and identify personal information about police employees "with a view to embarrassing, discrediting, harassing, corrupting or blackmailing them or their families for their own benefit".
It adds: "It is recommended police remove personal details from the edited electoral roll, ensure telephone numbers are ex-directory, ask Google maps to remove pictures of their house, car or persons."
Some forces, however, gave light-hearted advice to their employees, according to documents seen by the Press Association. The Avon and Somerset Constabulary warns: "Do not tweet: your dinner / biscuits / doughnuts."
Those serving with Cheshire Police are advised: "Staff using social media are communicating directly with members of the public and should speak in terms which the public understand and avoid using 'police speak'." It says they should say "people", "man" and "woman" rather than "persons", "males" and "females".
Staff should also "try to avoid using 'txt speak' ('u' instead of 'you' and 'l8r' instead of 'later'," it adds.
Many forces offer the simple mantra: "If you wouldn't say it to your boss, partner, grandmother or a member of the public, don't say it online."
Police have also been warned about responding to trolls - internet users who goad and bully others into responding with hurtful or ignorant comments. In Suffolk, employees are advised not to use capital letters when responding to a troll. Their guidelines state: "Trolls can have a short attention span - if you ignore them, they go away."
Officers on covert operations are told to disable location settings so as not to blow cover while City of London Police state that "photographs or video footage of staff naked, in intimate poses or off-duty, drunk in the towns and cities where they police" would bring the force into disrepute.
Steve White, chairman of the Police Federation of England and Wales, said: "Social media is an incredibly useful tool for engaging with local communities and gathering intelligence. Forces must ensure officers are effectively trained and aware of the latest social media protocols.
"Officers have an important story to tell, and it is vital the public hears what they have to say. Officers are always on duty and need to abide by the codes of conduct and ethics governing their behaviour, but should feel free to be able to express themselves within those boundaries without the fear of censure.
"It is important to acknowledge that the majority of police officers perform their duties with the utmost integrity, discretion and in accordance with the high standards of behaviour rightly expected of them by the public."