Do you go to work every day because you want to or because you have to?
Founded by friends Laurence McCahill and Carlos Saba, the company aims to help budding entrepreneurs establish businesses that put employee happiness above profit.
Put simply: you're going to get the most out of employees if they are happy, rather than working in fear that they might lose their jobs.
Speaking to HuffPost UK Lifestyle, co-founder Laurence says he believes "most businesses make a decision on profit first", but that isn't necessarily the best method.
Laurence and Carlos believe when an employee is happy, they produce better work, making the customer happy and more likely to return. According to Laurence, this actually makes the company more profit and the business more successful long-term.
"It's common sense really but not a lot of people operate that way," Laurence adds.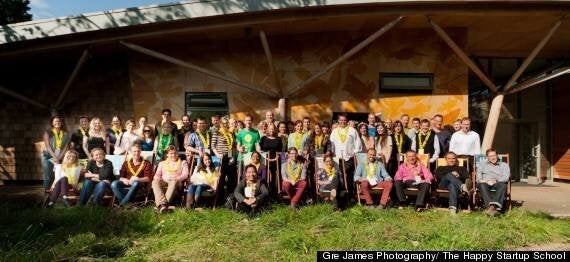 Through their blogs, e-book and regular workshops, the The Happy Startup School inspire new talent with their feel-good mantra while providing practical advice on founding a sustainable start-up.
But for something more tangible, they also show companies ways to alter existing company culture. They run day workshops and weekend retreats to help aspiring entrepreneurs build businesses with this theory in mind.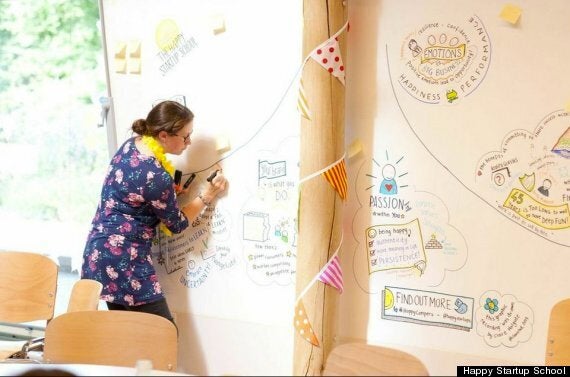 The Happy Startup 2013 Summer Camp
Laurence says the first rule of founding your own happy startup is focussing on a business you are truly passionate about.
"The idea of doing something that you're passionate about is important to us – ultimately success might not just be defined by hitting financial targets - it's about doing something that means something to you.
"A lot of what we do is trying to break down the communication barriers and to get people talking about what it is they actually want to do.
"We try to get people to consider this when they set up their company as well as making the usual financial considerations. "
The school was founded after Laurence and Carlos realised they were not passionate about their London-based jobs.
Laurence says his work as a freelance designer "wasn't really fulfilling enough".
"If you were to leave on time you'd feel like people wouldn't approve but you might have just done a really good days work and they wouldn't necessarily know that.
"I hate the idea of having to look busy in an office, making it look like you're really busy when actually, you've probably done what you've got to do already - you're not your most productive like that," he says.
After quitting their nine till five jobs and running a design studio for 10 years, the pair decided to found The Happy Startup School.
"We wanted to be part of a company that had more human values at its core and would make us happy, something meaningful that would do more than just pay the bills," Laurence says.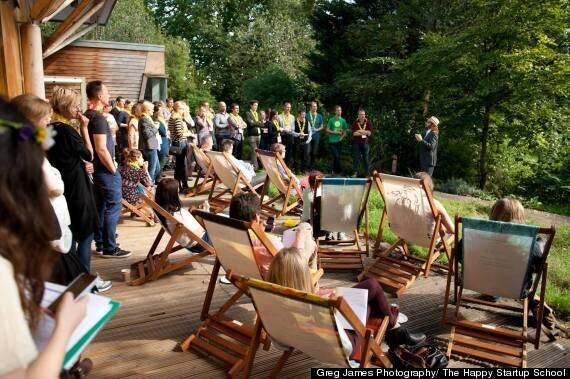 The Happy Startup 2013 Summer Camp
Companies like Innocent, Patagonia and Southwest Airlines inspired the pair to start The Happy Startup School. But Laurence says their major influence was American brand Zappos.com.
"The CEO Tony Hsieh wrote a book called Delivering Happiness about how he wanted to put happiness into the business from day one – not just his own happiness but the happiness of his employees and the happiness of his customers, and that's the angle we take aswell."
Happiness is clearly important to both Laurence and Carlos, but how do they define it?
"Happiness is a big word and I think people often misinterpret it," Laurence says. "For me, happiness is less of the fleeting emotion that I think people sometimes think of – being happy doesn't have to mean walking around with a big smile on your face all the time.
"Happiness is more about being content and feeling able to deal with situations, it's about having meaning in the work that you do and working with people that you like being around.
"There's a word 'eudaimonia' which means a life worth lived - that's the closest I can come to explaining it. Happiness is feeling like you've lived a life where you've flourished."
The Happy Startup School's free e-book has now been downloaded more than 20,000 times but Laurence isn't surprised the concept has proved popular.
"People are starting to wake up a little bit to the science of happiness - it seems like there's a need there for people to have something that's more than just a job."
As well as getting new entrepreneurs on board, The Happy Startup School is receiving an increasing amount of interest from established brands.
"It's harder to be happier when you're already in an existing culture – but equally we are getting bigger companies who want to get some of what we're doing into the way they work. But it is slow progress," Laurence says.
In an ideal world, The Happy Startup School would like us all to see that work "doesn't have to be a force for evil, it could be a force for good."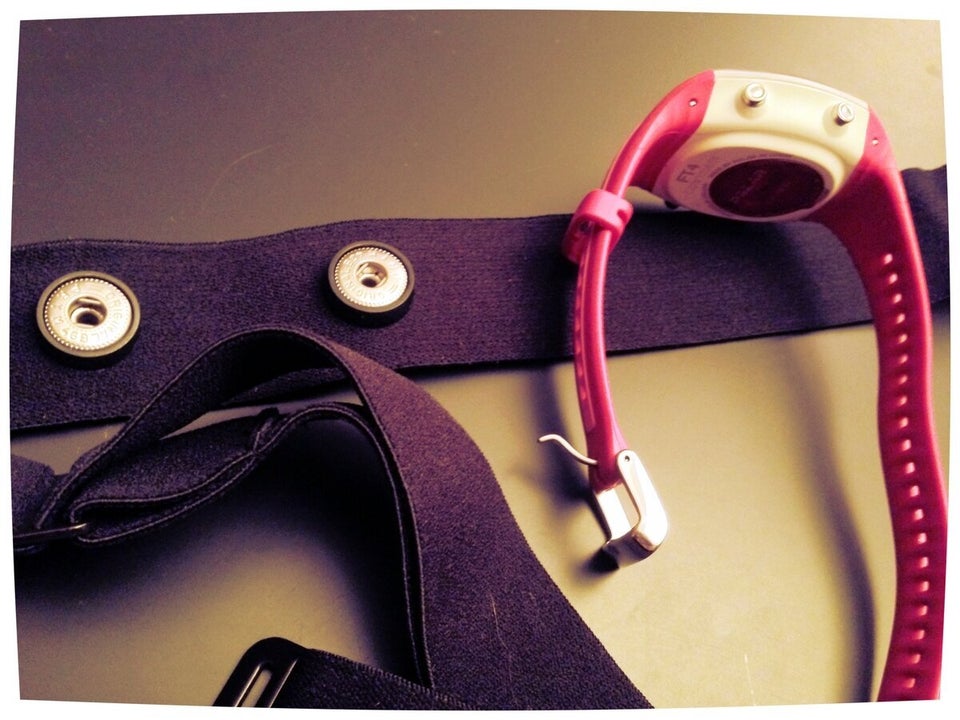 10 Secrets Of A Happy Workplace