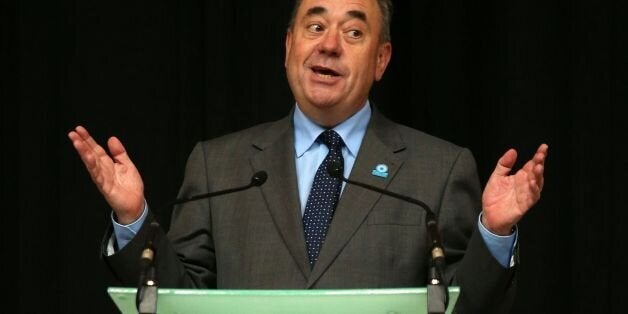 The campaign for independence has launched an appeal for EU migrants in Scotland to back a Yes vote.
Yes Scotland hopes to win over the country's 160,000 European nationals with the message that staying in the UK poses a threat to Scotland's EU membership.
David Cameron has promised an in-out referendum on Europe if he remains Prime Minister after 2015.
But the pro-independence groups Polish For Yes, Italians For Yes, French For Yes and EU Citizens For An Independent Scotland argue that could put their Scottish residency at risk.
Addressing a meeting of Polish For Yes, Deputy First Minister Nicola Sturgeon urged migrants to make their voices heard in next month's independence referendum.
She said: "With the Westminster parties dancing to Ukip's anti-European tune, Scotland faces the very real prospect of being ripped out of the EU against our will in the event of a No vote.
"With independence we will finally be able to take our place around the European top table, building on our positive relationships with our European partners and ensuring we get the best possible deal for Scotland."
Tomek Borkowy, a Polish actor now living in Scotland, said: "Westminster is treating Polish nationals as freeloaders and scroungers who are coming to the UK to receive benefits. But Poles are hard-working and valued employees.
"The Scottish Government, on the other hand, values the contribution we make to Scottish society. The difference between the two is night and day.
"A No vote is a real threat to our future in Europe."
When the yes declaration was launched in May 2012, Salmond, said that if the target of 1m signatures was reached by the referendum then Scotland would become an independent country.
The chief executive of Yes Scotland, Blair Jenkins, said breaking the one million barrier at this stage was a "clear indication" that the pro-independence campaign was on "a winning trajectory".