 The House of Commons will find itself in a "terrible mess" if the proposed candidate for the senior official's role takes office, a senior MP has warned.
Australian Carol Mills is expected to take up the post of clerk of the House of Commons despite concerns being raised about her lack of knowledge about Westminster procedures.
The post combines the clerk's duties with the role of Commons chief executive, but Speaker John Bercow has said he wants to split the job in two as soon as possible, separating the role of procedural expert from the administrative functions.
But Tory former minister Sir Alan Duncan said the duties should be split before the new appointment takes up her role to avoid a "horrid dispute" which could rebound on Bercow.
Sir Alan said the division should take place before Ms Mills is appointed to the £200,000-a-year role, which he described as the "High Court judge of procedure for the House of Commons", warning of a constitutional crisis if she took up the post.
Mills, head of the Department of Parliamentary Services (DPS) in Canberra, is believed to have been recommended for the prestigious role following an open recruitment process with a selection panel led by the Speaker.
Her name is understood to have been passed to Downing Street for David Cameron to recommend the appointment to the Queen.
Sir Alan told BBC Radio 4's Today programme: "For the first time it would appear that we want to appoint someone who is not a qualified clerk.
"In the past, because the person always had been a qualified clerk, there was no question over their procedural competence, but this time we might have someone who knows nothing about procedure being appointed, and my proposal is that we have to split these two jobs straight away and not appoint someone under this old structure."
He said the issue should be considered by MPs when the Commons returns next week "before any appointment is made".
Sir Alan said: "I've urged the Speaker to call back his recommended appointment, have a quick committee to look at the structure, see if there isn't an amendment to the job description. Otherwise we are going to get into a terrible mess. We are walking into a horrid dispute which could rebound on the Speaker and be extremely undignified."
He added: "You cannot just parachute someone in and expect them to know the rules. The question of appointing a non-clerk gives rise to the suggestion that this non-clerk may be able to tell the qualified person what to do, ultimately, and that is not acceptable."
Sir Alan dismissed concerns that creating a separate chief executive role would mean another six-figure salary being funded by the taxpayer, saying: "I don't think that matters when this is so important.
"If you do split them and there's an extra salary for the chief executive it's only a marginal difference because it's the equivalent of promoting someone who is there already."
Bercow revealed his intention to split the post in a letter to Sir Alan and parliamentary lawyers are understood to have found a way to allow the job of clerk to be separated into procedural and management roles despite this previously having been ruled out for legal reasons.
The Speaker attempted to divide up the responsibilities before the current job was advertised but his plans were met with an unenthusiastic response from retiring clerk Sir Robert Rogers and Andrew Lansley, former Leader of the House, according to the letter released by his office.
Bercow - who has attempted to drive a significant modernisation of the Commons - has been accused of overlooking the respected deputy clerk David Natzler for reasons of political correctness. But he told Sir Alan: "To sum up: I entirely agree with you that the two roles currently combined in this single post need to be separated as soon as practicable.
"The (House of Commons) Commission had in any case agreed to a review of the senior management structure of the House, so this question could be addressed swiftly.
"If and when that separation is achieved, and the clerk is finally relieved of the functions of a CEO, it will naturally be open to senior clerks to apply for that post."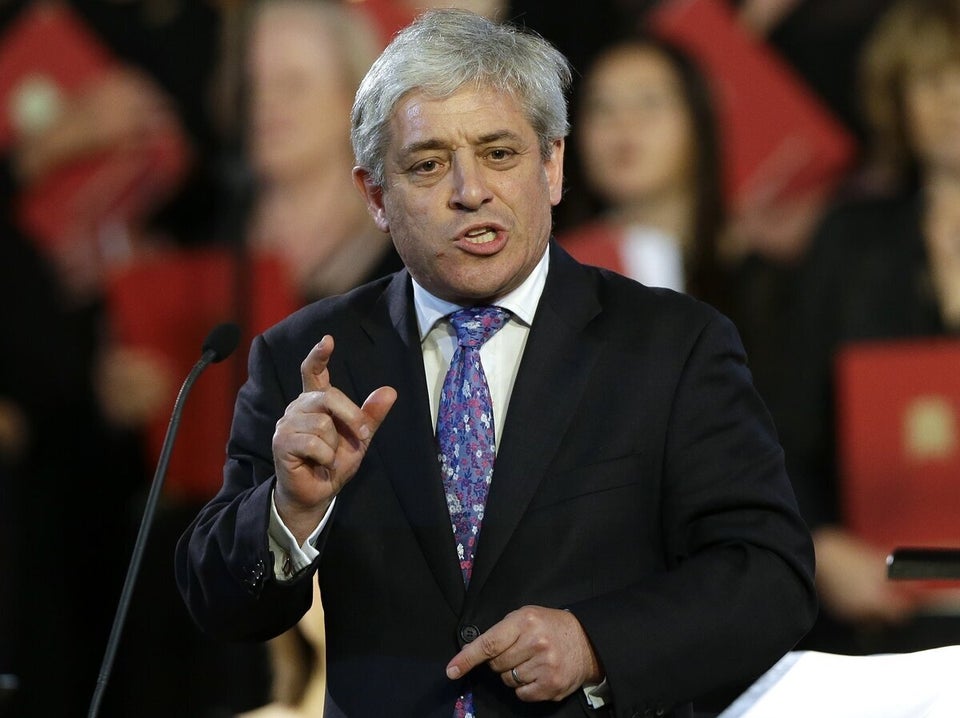 John Bercow