There are so many great things about MasterChef (which, coincidentally is back this Autumn): Gregg's undeniable love of desserts, how hard the contestants work, and then, perhaps best of all, there is Monica Galetti.
When Galetti - sous chef at Le Gavroche - first appeared on our screens in 2009, she soon became the judge to impress (yes, we were cowering behind our sofas every time a contestant tackled a skills test).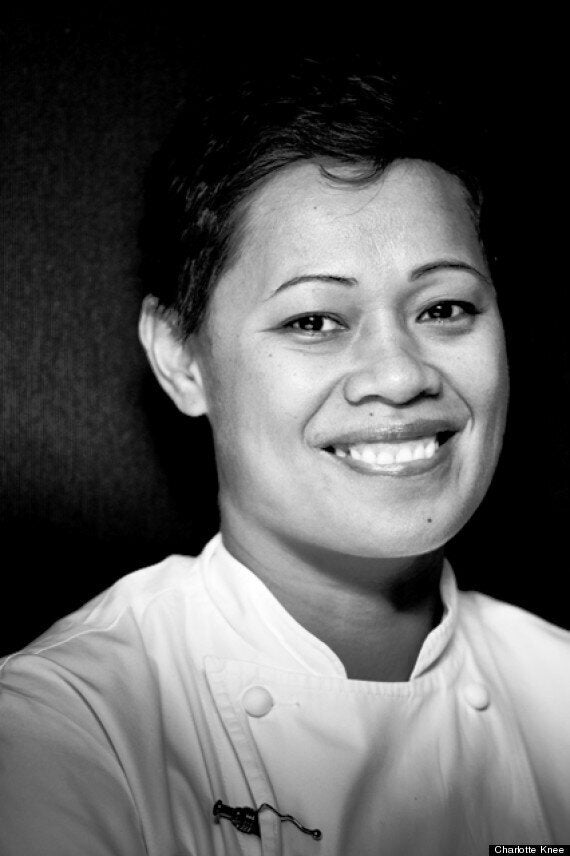 We had good reason to. Le Gavroche was set up in 1967 by the godfathers of French cooking Michel and Albert Roux, and is now run by Michel Roux Jr. Galetti worked her way up from commis chef to sous chef in just 10 years.
Born in Samoa and raised in New Zealand, she was also the first woman ever to cook on the meat and fish section at the French restaurant. Need we say more?
Now splitting her time between the restaurant, television work, writing cookbooks AND her family (Galetti is married to Le Gavroche's Head Sommelier, David Galetti, and they have a daughter, Anais), we caught up with the formidable chef to find out exactly how she does it...
Describe a typical working day
I'm up at 5.30am, and my first stop is at the gym. Then I'm at Le Gavroche. I check staff have made it in and deliveries are complete. I then check the pastry section, and that the ice-creams sorbets etc are all churning.
I then check if anything is missing and if there is, do a second delivery order. I help with butchery, taste sauces, taste purées, taste savoury and sweet mousses, check canapés and the amuse bouche. I then check the garnish fridges are set and cooked, and start lunch service at 12pm. After finishing about 3-3.30pm, I then get ready for dinner!
What's your least favourite dish to prepare at the restaurant and why?
I'm not a fan of fish mousse, it's long and arduous which is fine, I just don't like the taste.
What trends do you think we're going to see on our plates this Autumn/Winter?
I think people are going back to good old comfort food.
Are the hours of a chef as ridiculously long as we're led to believe? And how does that fit in with having a family?
They were hideously long but now I balance work around my daughter. I'm self-employed so I choose my hours and work to suit around Anais. It's not always possible but the majority of the time it works.
What do you do on your day off?
I love spending time in my garden. I tend to move plants around which I'm sure really annoys my gardener.
Grilled rib eye steak with a nice artichoke salad from my garden.
What's your guilty food pleasure?
Salt and vinegar crisps and dark chocolate - not together though!
What advice would you give yourself if you were starting out again?