GoPro has finally granted every active dog-owner's dream by creating a dedicated pet mount for its GoPro Hero range of action cameras.
GoPro Fetch is a washable harness that can be worn either at the front or on the back allowing you to capture life from a dog's point of view.
Ever wondered what they can smell but you can't? Or why Buster has run off into the woods for absolutely no reason other than to make you run in after him? Well Fetch could answer both those questions.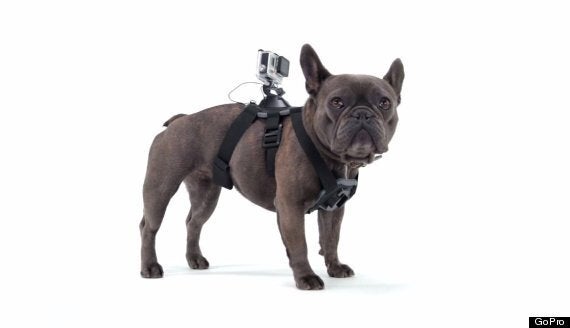 If you own a cat instead then fear not as there's a new way to track your feline; Pawtrack. A GPS-enabled collar, Pawtrack uses WiFi, GPS and an accelerometer to track where your cat is.
Being the selfish animals we know them to be, Price's cat did not leave a note to say he was going away for a bit, leaving his owners panicking.
To avoid a repeat of Monty's behaviour the Pawtrack is a collar replacement and lets you monitor their movements via iPad or iPhone.