Constantly criticising the weight of a partner may be a sign of domestic abuse, a Labour frontbencher has reportedly said.
In a bid to tackle misconceptions of abuse, Seema Malhotra said targeting a woman's self-esteem could be indicative of a wider pattern of "controlling behaviour" which is as harmful as a physical attack.
"Psychological abuse can be an indicator of physical abuse in the future or an indication of physical abuse that has happened in the past," she said, according to the Times Newspaper.
"It can be part of a pattern of controlling behaviour that leaves people feeling fearful and terrorised in their own homes."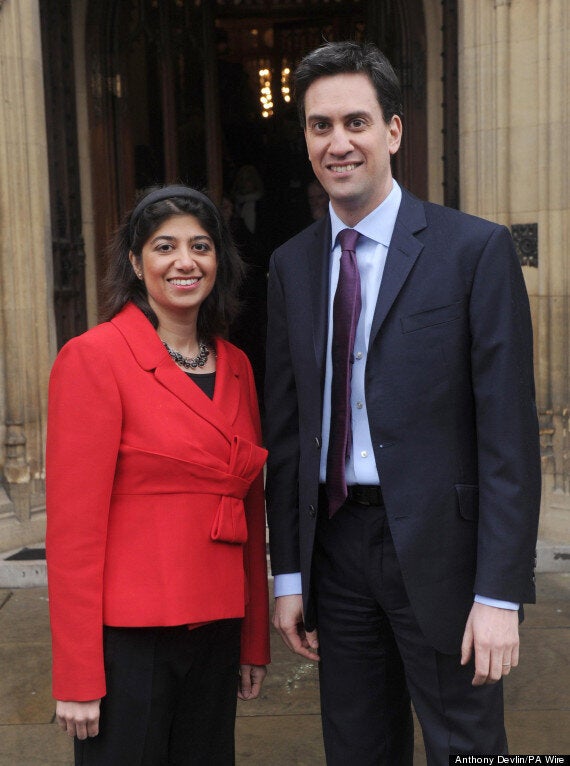 Malhotra's new role as Labour's shadow anti domestic violence minister will involve working on Labour's Women's Safety Commission, which will draw up new laws to be implemented if Miliband wins the next election.
The Feltham and Heston MP said there was a "shocking" level of violence against women both in Britain and abroad, and too little was being done to help victims.
She said: "I feel very proud to have been appointed as the Labour Party's first-ever shadow minister for preventing violence against women and girls.
"It is significant that Labour has made this issue such a priority and I look forward to working with colleagues to try and make a real difference to women who have experienced huge trauma in their lives."
As part of shadow home secretary Yvette Cooper's front-bench team, she will work on issues including sexual violence, female genital mutilation, forced marriage, trafficking and prostitution.
Malhotra said: "The level of violence against women in Britain, and indeed the world, is shocking and too little is being done to prevent these crimes, support the victims and bring the perpetrators to justice.
"I will be looking to change this and look forward to working with Ed and Yvette to make sure a Labour government offers a real alternative to women and children trapped in cycles of violence."
Miliband said the appointment was "another indication of the importance a Labour government will place on tackling violence against women and girls".
He said: "Yvette has rightly put this at the heart of her vision for the Home Office and I look forward to continuing working with her and Seema to ensure a Labour government can make a real difference to the lives of the victims of these terrible crimes."
Popular in the Community