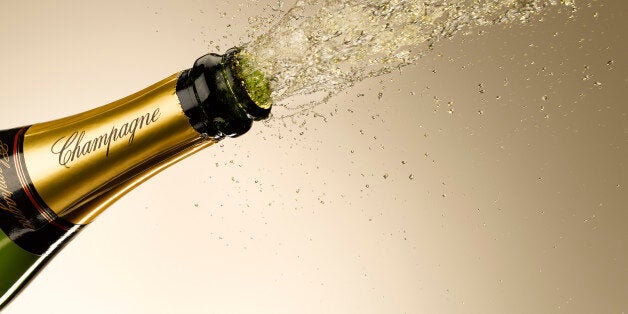 A champagne celebration organised by a Conservative association in anticipation of a No vote in the referendum has been scrapped.
An advert for the event said an all-night party on September 18 would be "followed in the morning with a celebration champagne brunch".
The event, posted on the Dumfries and Galloway Conservative and Unionist Association's webpage, was to be held at The Aston Hotel in Dumfries at a cost of £25 a head. It was later removed from the association's webpage.
The the embarrassment of the Better Together pro-union campaign, the event found its way onto the front page of Thursday mooring's Scottish Sun.
A spokesman for the Scottish Conservatives said: "We are not taking anything for granted ahead of September 18. This event was not appropriate and it has now been cancelled."
Joan McAlpine, SNP MSP for the south of Scotland, said: "The Tory toffs in the No campaign are obviously taking Scotland's voters for granted - just like in the days when they expected folk to doff their cap and tug their forelock.
"Despite cancelling this event under orders, the No campaign are obviously counting their pheasants and champagne in advance, which is very foolish.
"By contrast, we are working hard in the streets and communities of Scotland to achieve a Yes vote so that we take this one opportunity to achieve a more democratic, more prosperous and fairer Scotland."
Popular in the Community