The mother of a TIME journalist whose life was been threatened by his Islamic State captives has made a heartwrenching plea for her son's return.
Steven Sotloff, who had freelanced for a number of publications, was shown on camera during the beheading of James Foley, with a warning he would be next. His mother Shirley Sotloff, using deferential language to the "caliph" of the Islamic state, pleaded with him to spare her son's life.
"I am sending this message to you, Abu Bakr al-Baghdadi al-Quraishi al-Hussaini, the caliph of the Islamic State. I am Shirley Sotloff. My son Steven is in your hands," she said in a video posted to The New York Times on Wednesday.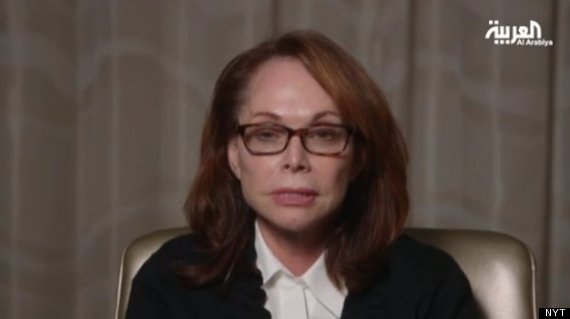 Shirley Sotloff asks IS to free her son Steven
"You, the caliph, can grant amnesty. I ask you please to release my child. I ask you to use your authority to spare his life."
"As a mother, I ask your justice to be merciful and not punish my son for matters he has no control over. I ask you to use your authority to spare his life and to follow the example set by the Prophet Muhammad, who protected People of the Book. I want what every mother wants, to live to see her children's children, I plead with you to grant me this."
"Steven is a journalist who traveled to the Middle East to cover the suffering of Muslims at the hands of tyrants," she continued.
"Steven is a loyal and generous son, brother and grandson. He's an honorable man and has always tried to help the weak. We have not seen Steven in over a year."
Sotloff, his head shaved and wearing an matching orange jumpsuit to Foley, was dragged on camera by the British-accented IS militant, who warned the group would kill him next if US airstrikes on the country continued. "The life of this American citizen, Obama, depends on your next decision," the masked killer said.
Who Is Steven Sotloff? TIME Journalist Is Still Held By James Foley's ISIS Killers
Calling himself "travelling man" on his LinkedIn profile, Sotloff was kidnapped near Aleppo on August 4th 2013, but unlike Foley's family who had lobbied for his release, albeit cautiously, Sotloff's family are believed to have been advised not to go public with his capture.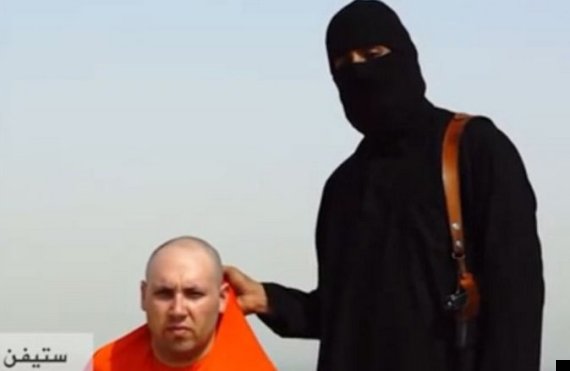 The man purported to be Steven Sotloff in the video
His mother's plea for her son's life is the first time they have gone public with such an emotional statement, with only a smattering of social media updates hinting the family were in turmoil. Sister Lauren posted in May on her brother's birthday: "Words can't even express how much I love and miss you! I know I will see your face soon... Until then."
Sotloff, who is from Miami and was based primarily in Libya, last tweeted in August 2013. He had been tweeting from the Gezi Park demonstrations in Turkey, specifically Antakya, just days earlier.
More than 11,000 people have signed a petition on the White House's We The People website, calling on Barack Obama to "take immediate action to save Steven's life by any means necessary".
This week, a rival Islamist group Nusra Front released another American journalist Peter Curtis, after holding him for 22 months.