Kim Kardashian West has posed for GQ magazine to commemorate her Woman Of the Year award win.
The 'Keeping Up With The Kardashians' star scooped the prize on Tuesday night and, just hours after, the magazine's online edition revealed one of Kim's sauciest photoshoots yet.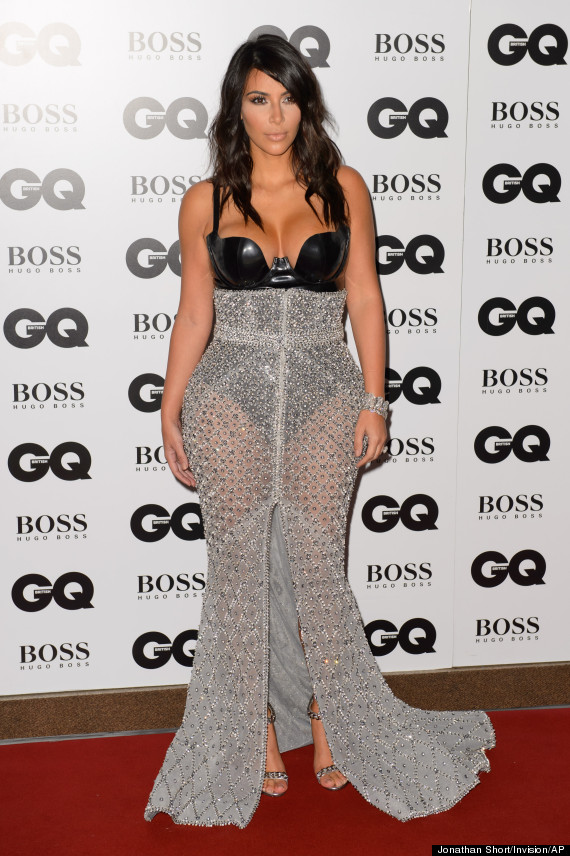 Kim at the GQ Men Of The Year Awards
Kim stole the show at the the awards ceremony, arriving at the Royal Opera House with her husband Kanye West, before accepting her prize.
However, it didn't all go to plan for the reality TV star. Not only did announcers forget her second surname - it's not like they don't hear it often enough - but she was also presented with the wrong prize by mistake.
Plenty of fans have already shared the saucy GQ snaps online…
Kim was one of the celebrities featured on a "master list" of victims of the latest celebrity naked picture scandal, however, her private photos have not been leaked online.
Kim's never been afraid of showing off her figure and recently shared a number of snaps from a holiday in Mexico.
By the looks of things, the fashion-conscious star packed light for the trip, taking nothing but a handful of tiny bikinis.
More GQ Men Of The Year Awards:
LIKE US ON FACEBOOK | FOLLOW US ON TWITTER