Twentieth Century Fox Home Entertainment experienced a hideous PR fail when it launched a "headless day" promotion for its Sleepy Hollow DVD series, on the same day as news of the beheading of US journalist Steven Sotloff by Islamic State terrorists in Syria began to surface.
According to the media blog Jimromenesko.com, Home Entertainment sent out a series of eCards to journalists, inviting them to take part in celebrating "headless day".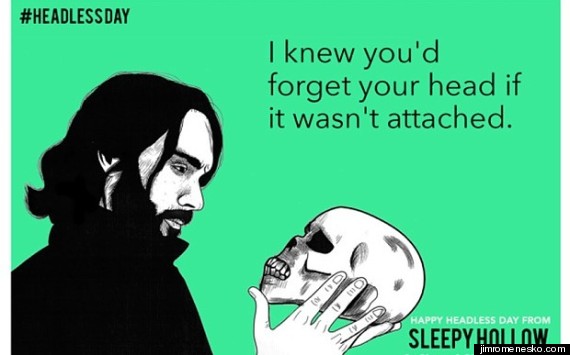 The "headless day" images were send out on 2 September
The images feature jokes around headless characters such as a headless silhouette holding an axe, asking, "does this axe make my head look small?"
Another card featured a man holding a skull with the line, "I knew you'd forget your head if it wasn't attached".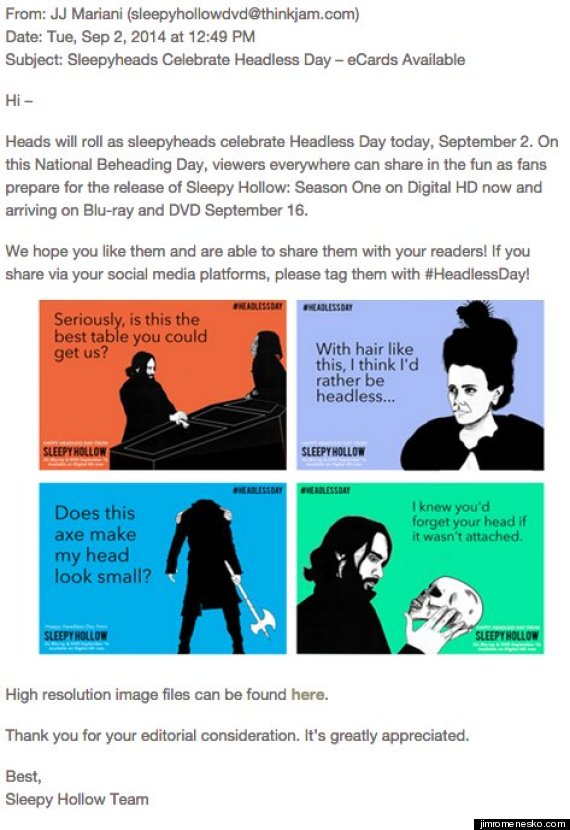 The PR material used the hashtag #headlessday and was designed to promote its supernatural TV drama series Sleepy Hollow; the first series is scheduled to be released on DVD soon.
Evidently, it was an unfortunate mistake, and Fox Home Entertainment's marketing agency, the Los Angeles-based Thinkjam swiftly, issued an apology by email that read: "We regret the unfortunate timing of our announcement and our deepest sympathies go out to the families of all involved."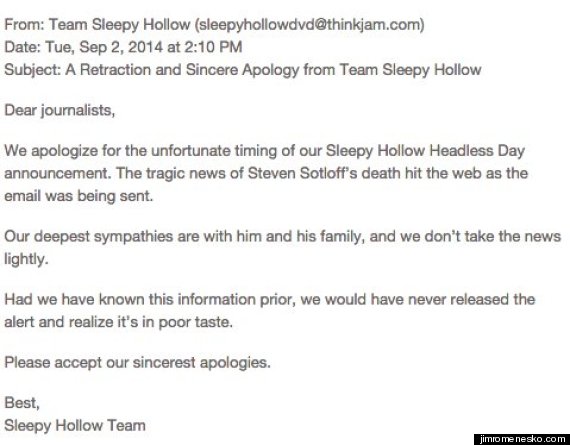 Early Wednesday, British analysts confirmed the Islamic State video is genuine and features the same militant, with an apparently British voice, who appeared in the beheading video of US journalist James Foley.
Prime Minister David Cameron called the video an "absolutely disgusting, despicable act."