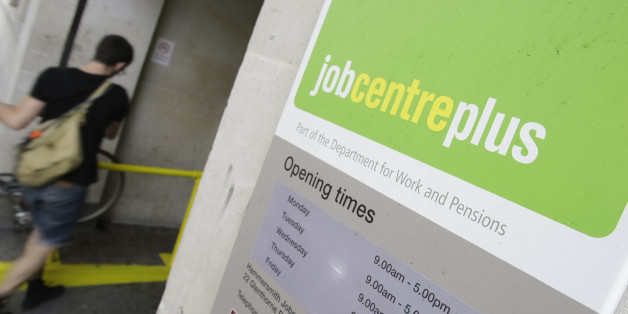 ASSOCIATED PRESS
The number of Britons wanting to work more hours has hit a new high after a massive increase in the number of people classed as "underemployed", according to a new report.
Meanwhile, a survey found that more than half of jobseekers are unwilling to take up work if it involves a controversial zero-hours contract, an arrangement which guarantees no fixed hours or benefits.
The Trades Union Congress said 3.4 million people were under employed, an increase of almost 100,000 over the last two years and over a million higher than before the recession.
The number of people working part-time because they can not find full-time work, or who want more hours in their contract, has increased for employees and the self-employed, said the report.
Unemployment has fallen by 400,000 since 2012, but the TUC said since the coalition came to power in 2010, under-employment has increased by 432,000 and shows little sign of slowing.
Northern Ireland has seen the biggest rise since the last election, at 37%, followed by the East of England (25%), Wales (21%) and the North West (18%).
TUC general secretary Frances O'Grady said: "Ministers have made much of the improving jobs figures as a sign that all is now well with the economy, but although unemployment is falling, there are still nearly 3.4 million people who would like to be working more hours than they are.
"With more jobs being created, you'd expect that under-employment would be on the wane too, but sadly with part-time, temporary, low-paid jobs often the only work that people can get, under employment remains stubbornly high and is still rising.
"As the squeeze on pay continues, many people don't have enough money for everyday essentials, let alone the cash to cover any unexpected emergencies. With no let up in their financial woes in sight, people are understandably looking to take on more hours just to keep the wolf from the door.
"Without a decent pay rise and the creation of more permanent, secure jobs, under-employment is unlikely to fall any time soon."
A Department for Work and Pensions spokesman insisted that the TUC's analysis was "misleading", saying: "Independent statistics show that there are over 100,000 fewer people who say they are under-employed compared to a year ago, and that full-time jobs account for more than three quarters of the rise in employment since 2010. The proportion of part-time workers wanting a full-time job has just seen the biggest annual fall in over two decades."
This comes as a survey found that only one in five jobseekers would accept a zero-hour contract, under which employees do not know if they have work from one week to the next.
A total of 52% of those surveyed by the website totaljobs.com would not take work on a zero-hours contract, saying they do not provide stability.
The research showed that two out of five were confident they would get a job within the next two months, a 5% increase on last year. Only one in five said they would apply for any job, compared with one in three last year, showing that jobseekers are becoming more "discerning".
Ian Burke, director at totaljobs.com, said: "Today's jobseekers are not just looking for any job, but for a job that will help them progress their career."