Rovio, the firm behind Angry Birds, has just released a new version of their iconic game, only this time, the catapulting assassins have had a rather feminine makeover.
Angry Birds Stella, the latest game from the Finnish company, features three female friends who battle against their female arch-enemy.
According to Rovio's website, the lead heroine Stella is "fearless" and once she gets going "you won't know what's hit you".
At first glance, the new character sounds like she could bring 'girl power' to a post-Spice Girls audience. But Stella isn't just a courageous fighter, she's also....pink.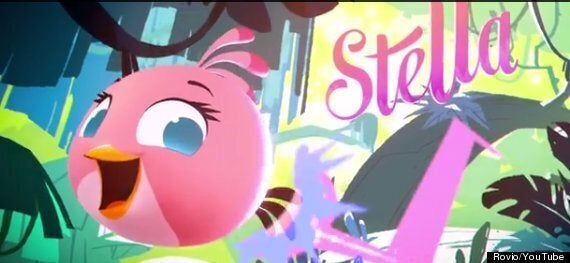 Although Angry Birds is played by children and adults alike, Stella still raises questions about whether coating something in pink is an appropriate way to attract a female audience.
"We want to challenge stereotypes, both on girls – that they only play easy games – and on boys, that they don't like anything pink. We really want to challenge this, and there is already a bit of a movement around it," she says.
But what do women working in STEM (science, technology, engineering and mathematics) think of Angry Birds Stella?
"Having a female lead character is something that shouldn't really be novelty and I wonder whether making her pink was the best decision to make - I can't speak for all females, but pink isn't everyone's favourite colour," says founder of the Stemettes project Anne-Marie Imafidon.
"At our Winton Capital summer hackathon this July we showed about 50 girls aged five and upwards how to build their own games and get creative - a number of them had female lead characters - not many were pink," she adds.
Talking to HuffPost UK Lifestyle, Belinda Parmar, the CEO of Lady Geek & The Author of The Empathy Era says to engage more women in gaming and technology, companies will have to "avoid common clichés in female game characters".
"Admittedly Stella is a pink cartoon bird, so we start with very low expectations of the kind of realism that this character will offer," she adds.
Belinda says she is unsure whether Rovio's latest creation is "a cynical ploy to get recognition from female mobile gamers" or a sign that the company are at least "trying to create a truly engaging female character."
"Girls are already playing mobile games in huge numbers - the number of women playing games on both consoles and mobile devices is 48% and on the rise
"The critical thing is when the rest of the games development and consumer electronics market will catch up to this reality and start to take female gamers seriously," she says.