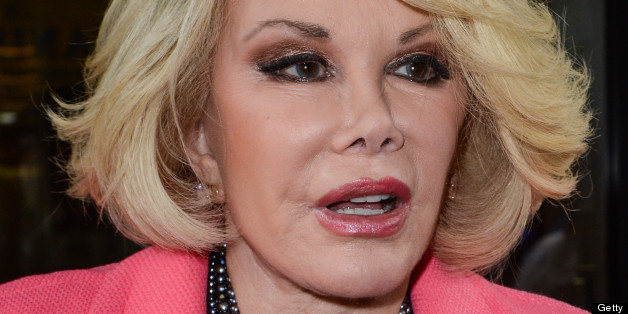 Getty
The showbiz world is in mourning following the death of Joan Rivers at the age of 81.
READ MORE:
Her daughter, Melissa, confirmed the news that her mother had died at a New York hospital in a statement on Thursday.
In her statement, Melissa said making people laugh was her 'mother's greatest joy in life' and over a long and hugely successful career, Joan did just that.
From her acerbic put downs on her hit show 'Fashion Police' to her near-the-knuckle observations played out during her stand-up shows, Joan could find humour in anything and everything.
She might have been 81 years young, but there was still no one quicker when it came to dishing out a classic put down, guaranteed to silence anyone who was (un)fortunate enough to be in its way.
Here we look back at some of the comedy legend's most memorable lines with 81 of her very best quotes, quips and put downs.
RIP Joan, we'll miss you.
LIKE US ON FACEBOOK | FOLLOW US ON TWITTER