Roy Hodgson claims his critics are talking "fucking bollocks" if they think England are destined for failure under his rule.
Hodgson's patience snapped in the direct aftermath of England's 1-0 victory over Norway, which came in front of a record low crowd of just 40,181.
The England manager is prone to prickliness in post-match press conferences and he became irritated when the Express' Matthew Dunn pointed out the hosts had registered just two shots on target. "Don't give me that," Hodgson snapped.
And the former Liverpool manager's mood continued to darken in an off-camera follow-up briefing with the written press.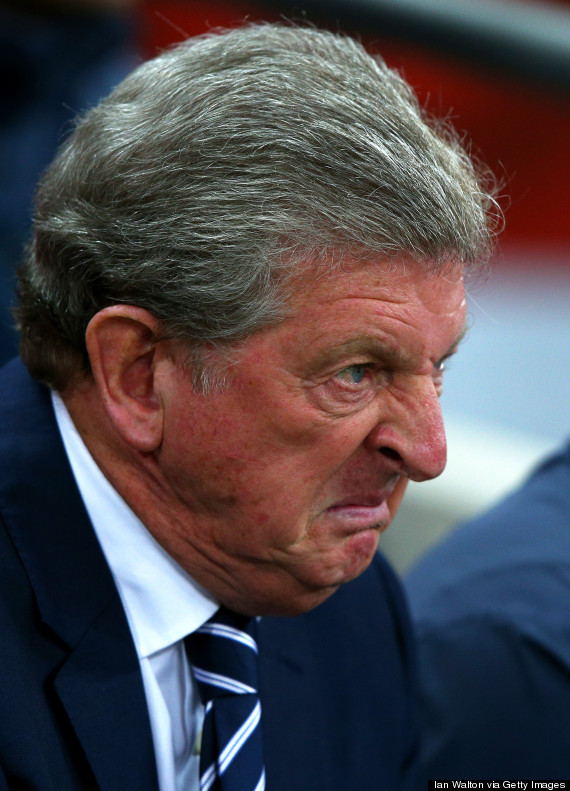 Hodgson lost his temper on Wednesday night
"There was a lot of euphoria before the World Cup," the England manager said. "We were getting 75,000 people to see us play Peru, who, with respect, were nowhere near as difficult an opponent as Norway. And now we have 40,000.
"I can't put that right because I can't turn the clock back, but what I can do is analyse what I have seen and judge that through my eyes, and not judge it because someone is going to tell me: 'Well, you only had two shots at goal' because for me, that is absolute f*****g b******s, I'm sorry."
Hodgson thinks the perception of his team will be coloured for quite some time by the poor World Cup campaign, which yielded just one point from three matches.
The national coach warned that without the likes of Steven Gerrard, Frank Lampard and Ashley Cole around, England are short on experience and that the new crop of players he has introduced will take a long time to become established internationals.
"Some of these players are top-class players in the making, but the players are in the making," he said. "You can't play five or six games for England and be a regular at Liverpool for six or seven months and then be David Beckham.
"You can't be Phil Jones with all the injuries he has had and nail down a place in the Manchester United first team and then become John Terry.
"You can't be Jack Wilshere, who has lost all that football through injury and then all of a sudden be Bryan Robson. Let's be fair on all of these things. That's all I am asking.
"Allow me to be excited about what they can do and allow me to stand up and say I think my team played well at a press conference when I think they have."