With the hype surrounding the launch of Apple's new iPhone 6 reaching fever pitch, one intrepid reporter at Yahoo has managed to get a sneak peak of Apple's secret event building using their drone.
The aerial footage of the building shows three distinct buildings. All of them are windowless and at least 40-feet high.
One of the more interesting things the reporter noticed was the level of security. According to the footage there are at least 50 security guards surrounding the three boxes.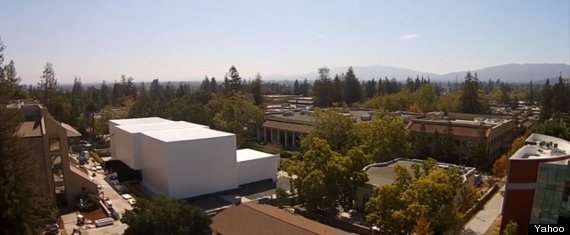 Sadly they weren't able to get any closer but the fact that Apple is willing to build this structure in the first place suggests that this could be much more than just the launch of the iPhone 6.
There have been increased reports that because of the wave of Android Wear smart watches being unveiled at IFA, Apple was planning to respond by unveiling the iWatch.