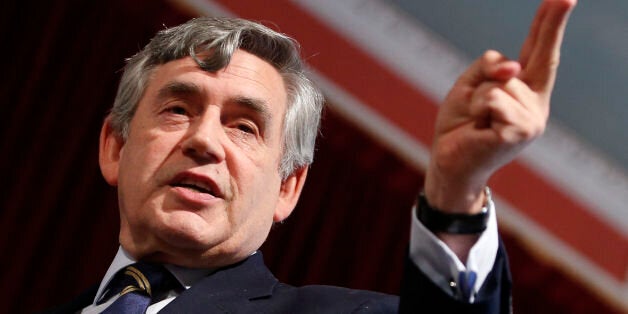 Gordon Brown has said is so annoyed at the "lies" being told by Alex Salmond, he could seek election to the Scottish parliament.
The former Labour prime minister has taken a leading role in the pro-Union campaign over the last week. According to the New Statesman he told an audience in Kilmarnock today: "I say this to Mr Salmond himself. Until today I am outside frontline politics. If he continues to peddle this deception that the Scottish Parliament under his leadership, and he cannot do anything to improve the health service until he has a separate state, then I will want to join Johann Lamont in fighting him and securing the return of a Labour government.
"If Alex Salmond wants to continue to tell you that he is powerless to do anything about the National Health Service while he is First Minister of Scotland, under the existing powers of the Scottish Parliament, if he continues to peddle that lie, let him make way for the Labour Party and we will run the health service properly."
Brown, who is still a Westminster MP, has tried to keep a low political profile since losing the 2010 general election. In June the former prime minister told reporters in parliament that he had "no desire to be part of front-line politics" anymore. However that was before the independence polls narrowed.
His comments on the campaign trail today suggest that rather than withdrawing further from domestic politics after 2015, Brown, still arguably Labour's biggest beast in Scotland, may decide to step back into the ring to challenge Salmond.
The energy with which Brown has thrown himself into the referendum campaign and has pleased even his traditional enemies. Conservative culture secretary Sajid Javid told Tory activists on Tuesday that it was "good" that Brown was now involved. "I thought he was very convincing," he said.
And Northern Ireland minister Andrew Murrison told The Huffington Post yesterday that the former Labour leader "appears to have found his voice" in the last couple of days. "It sounds authentic. No one can accuse Gordon Brown of being an unpatriotic Scot or Briton, I'm pleased he has belatedly got involved in the campaign," he said.
Popular in the Community